Golf Umbrella Is The New Summer Trend
Umbrellas are daily necessities in life. However, the unbeatable range of custom umbrellas on offer has ensured more choices for the users than never before.  From straight umbrellas to inverted umbrellas and hands free umbrellas, you have something special for every need.
Marketers planning to reach out to the outdoorsy audience this summer will indeed find golf umbrellas a great choice thanks to the fashion trend that these massive umbrellas have become.   
Golf umbrellas have become the middle name of high quality life now. Whether it is for business, residential villas or golf clubs, these umbrellas mean a lot.  Choose from a wide range of interesting models and colors to leave a lasting impression among the elite clientele.
Though golf umbrellas were originally designed for protecting golfers from the rain, it has become a trending choice in college campuses, high fashion streets and more today. Popular across  people of all age groups and demographics,  these massive umbrellas will turn heads easily.
More than just a normal umbrella, golf umbrellas are strong and sturdy. Made with durable materials, golf umbrellas often feature double canopy design and antiwind design that will help it to withstand the high winds in the open greens. The wind will easily pass through the vent thereby preventing the umbrellas from toppling over. Light weight, lightning resistant design is another feature that makes golf umbrellas special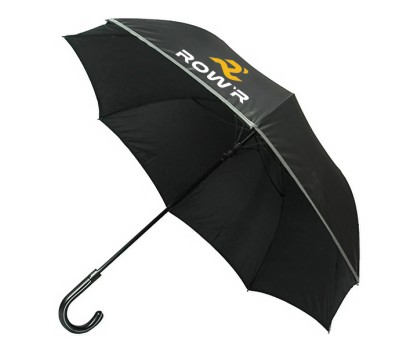 Features to die for
Larger size
Golf umbrella is much larger than a normal umbrella, which makes it convenient for a group of friends or family. Available in various sizes, golf umbrellas will ensure the ultimate protection from the elements. The high visibility enjoyed by golf umbrellas will make it a happening promotional tool for marketers to highlight their brand and message.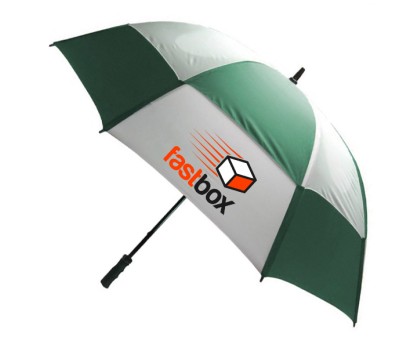 Design
Golf umbrellas are available in single layer and double layer canopy models. It is aimed at enhancing the stability of the umbrellas  that are typically used in the wind swept golf greens and the wide open spaces.
Frames
The golf umbrella frames and ribs are mostly made with fiber glass, which makes it sturdy and strong. It will also make it lightning resistant unlike metal umbrellas.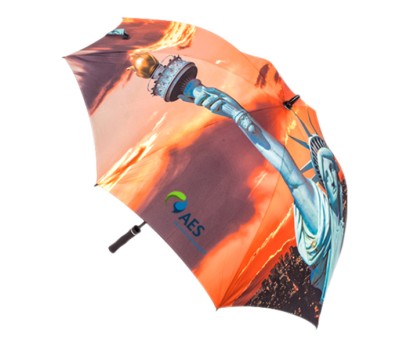 Quality
In addition, golf umbrellas are symbols of superior quality. The massive canopy will thus protect two or three people in the rain. The elegant design and impeccable functionality has indeed made golf umbrellas a permanent fixture in high end places like golf clubs and events.
How do you plan to make custom golf umbrellas your promotional swag? Share your ideas with us in our comments section.