Grow Your Brand with Custom Umbrellas
Marketers trying to wow their clientele or potential clients can consider high utility giveaways like custom umbrellas as promotional swag. Connect with your audience, whilst they are holidaying outdoors with a well executed promotional campaign.
The growing demand for umbrella in the United States is another reason to invest in logo umbrellas. The US imported umbrellas worth $436M in 2020, becoming the largest importer of Umbrellas in the world.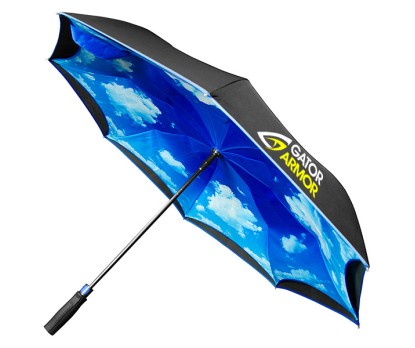 The drastic change in weather patterns coupled with increased awareness on UV safety, are cited as the main reasons for the popularity of custom umbrellas as promotional giveaways.
Limitless models
Printed umbrellas are also available in a wide range of interesting models. From standard umbrellas to everyday use to mini umbrellas for the travelling crowd, and full color umbrellas for the fashion forward audience, there are indeed a lot of options  to consider.
Here are some popular models for this season.
Golf umbrellas
 Functional and fashionable, custom golf umbrellas will definitely meet the needs of every genre of audience. Golf umbrellas are even a rage even beyond the greens these days. The large size and a sturdy design have made it a reliable option on college campuses and fashion streets. Light weight, wind resistant and above all large enough for 2-3 people, golf umbrellas will indeed make outdoor lives easier for your clients.
The incredible customization options offered by golf umbrellas, will indeed make it a portable billboard for your business. Add your logo, or artwork on one panel, alternate panels or the whole umbrella to create the right impact and leave a lasting impression.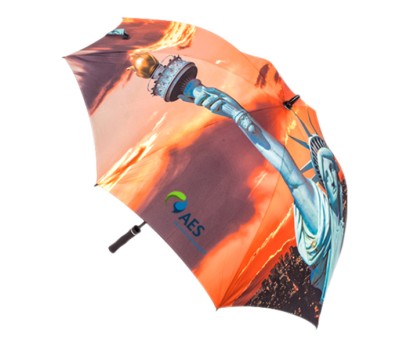 Inverted umbrellas
Inverted umbrellas are obviously a lot more interesting and functional.  Designed to fold inside out, these umbrellas will keep the rain water securely within the folds without spilling it to the floors or cars. Likewise, it is a great handout all round the year especially during rainy season.  Moreover, your recipients will love the brilliant colors and prints in which these are available.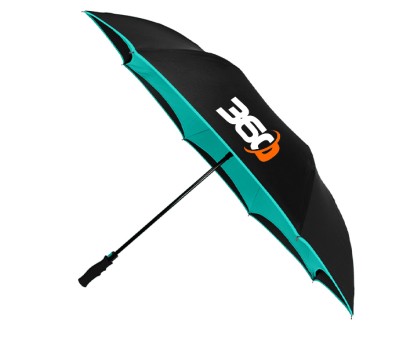 Mini umbrellas
As they say, good things come in small sizes! So, if you have been looking for a great handout for the regular travelers , there can't be  a better choice than mini umbrellas. These travel size umbrellas available in a palette of colors will take your message across wherever your recipients go.
Looking for more models? Get started by exploring our eclectic collection of custom umbrellas in various price points.