How Printed Golf Umbrellas Set Off Word Of Mouth Publicity
Once a golfer always a golfer! Golf is not just any other sport but is a sum total of strategy, skill and persistence that will give this game an addictive charm that is hard to get over! Whether you are planning to reach out to the golf loving clients, employees or businesses associates, custom golf umbrellas will make a great choice. Ask any golfer on how well equipped they should be to get on top of the game. From having the right clubs to quality balls and tees, a great golf umbrella will surely give a winning edge.
 Here are some perks of handing out custom Golf Umbrellas in golf themed events, corporate golf holidays and promotional events of golf clubs.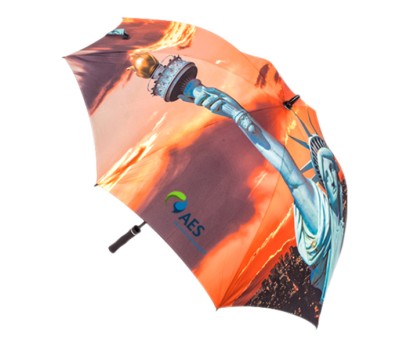 Protects the golfer and the kit
Golf is an expensive game that includes pricey equipment. Thus, serious consideration is needed for the protection of the game kit and the players.  The massive canopy of the golf umbrella is designed to ensure proper coverage of the player and the golfing paraphernalia by covering an area larger than you expect. Whether it is rain or shine, these custom umbrellas will keep the players and gear safe from elements thus allowing the players to concentrate on the shots and enjoy the golfing fun without any distractions and anxiety about their playing accessories.
Versatile
An umbrella is a versatile tool that helps you to beat the heat and stay dry in the rain alike.  Don't let bad weather spoil the fun of the game. Check out these custom umbrellas to make the most of the golfing holidays.
Golf umbrellas are multipurpose accessories that are not just for the greens but popular in colleges,  offices and in the high fashion streets thanks to its stylish colors, and the  massive canopy that will help more than one people to move together under one umbrella.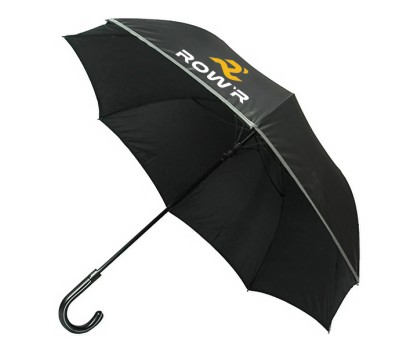 Long-lasting protection
Golf Umbrellas are specially made and designed to last for a longer time and are incredibly heavy duty and durable; choosing a fiberglass frame, a strong shaft and handle will help you have a trusty friend for years to come. A hard-wearing and quality product is a must-have on your list of golf kit.
The best gift for any golf loving audience
Golf is a game enjoyed people from all walks of life and age groups. If you are looking for an appropriate and value added handout for your golf loving audience , golf umbrellas will make a great choice. Every time your recipients use these umbrellas they will be reminded of your message while helping them improve their game  and play their finest shots even on a bad weather day.
How do you think custom golf umbrellas come handy in your promotions? Share your tips with us on our facebook page.