The Best Customization Options On Promotional Golf Umbrellas- A Guide
Golf umbrellas grab easy attention not just in the greens but outside as well. Large enough to protect a few people from the rain at the same time, golf umbrellas can be used as beach umbrellas, a handy tent during outdoor parties or garden events and  during street corner promotions- to list a few!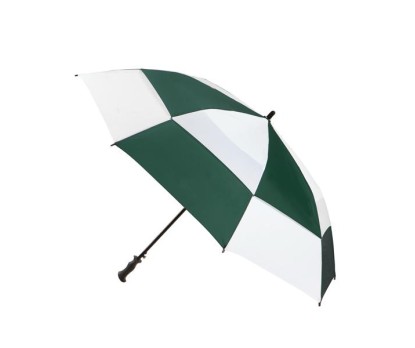 Golf umbrellas are sturdy and designed to withstand the gale and the rough weather elements of the greens. A well customized golf umbrella will make a well retained promotional item that everyone will appreciate. This blog post will walk you through the incredible customization options and possibilities that golf umbrellas ensure.
Canopy: Canopy is the most prominent element of the umbrella that ensures a classic customization option for the marketers. The number of panels varies according to the style of the umbrella that you choose. You can imprint your brand and message on multiple panels or as a single full color design that spreads across the whole canopy. In umbrella styles with a different inner panel color you can choose a different imprint for both inside and outside. Double Canopy golf umbrellas will easily make a true talking point.
Handle: Umbrellas come with different types of handles like wooden crook handle, foam handle or rubberized handles. Some handles allow for the insertion of a printed decal that depicts its brand or message, which will add a personal touch to the finish of your custom umbrella.
Sleeve: Branding the sleeve of your umbrella is another way to put your brand on a wide angle display even when the umbrella is not in use. Your brand imprinted on the sleeve will get a lot of attention. You can even brand the tie wrap of the umbrella to round off the personalized style.
Now that you have a custom golf umbrellas that will truly stand out for its multiple customization options, the next task would be to choose the best occasions to hand out these creatively branded umbrellas.
Custom golf umbrellas will make great thank you gifts for your existing customers, which will encourage them to make referrals.
As business development gifts
Grab easy attention during business events and draw customers towards your brand by handing out these eye pleasing golf umbrellas.
Looking for a perfect gift to please your regular customers? Look no further than these breathtakingly beautiful umbrellas that will make a perfect gift even for those who do not play golf!
Planning to use golf umbrellas as promo items? Browse our collection and choose a model that matches your needs and budget. We would also like you to share your innovative customization tips for golf umbrellas at our comments section and join the conversation.