Custom Umbrellas-A Clear Choice Always
Living in the digital age do you think promotional products are a bit old-school? If so, you will be surprised to know that custom giveaways like umbrellas continues to be a key ingredient for all marketers.
High utility gifts like custom umbrellas not just enhance your branding but make consistent impressions as well. Reports show that custom giveaways invokes brand loyalty over three times more than print ads or email!
 Let us take a closer look why promotional umbrellas are a valuable part of  your promotional plan.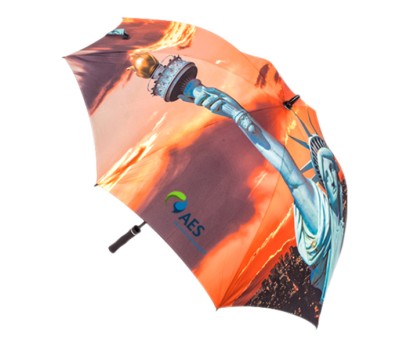 Umbrellas make excellent brand reminders
Make your business memorable and familiar to your key audience with custom umbrellas . Surveys suggest that 88 % of respondents remember brands that hand out custom giveaways. High utility gifts like umbrellas will easily associate your business with something positive.
Umbrellas are well retained
People retain promotional products if they're practical. Umbrellas have the highest retention of over 14 months among all custom giveaways. By offering a printed umbrella that is useful both at home and office , you can promote your services without being overwhelming.
The right promotional products enjoy high retention and utility alike . So, if you are looking for a sure- fire way to raise awareness, branded umbrellas are a great choice .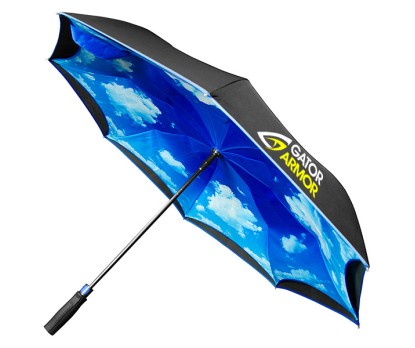 Improve your chance of getting leads
Research says 82% of people buy from businesses that handout promotional merchandise. Thus, gifts with high perceived value like umbrellas are a great way to drive up footfalls of your stores. Above all, it will make your brand stand out from your competitors.
Increase brand awareness
Even if you don't make a sale, you'll still have the benefit of exposure when you hand out impressive gifts like umbrellas. Make the best use of the generous imprint space on the canopy to position your brand and artwork . In addition, products like umbrellas that people see or use regularly will reinforce brand recognition among your target audience.
Stay visible for a long time
Unlike a TV ad or a promotional mail, custom umbrella is a permanent fixture in your prospect's  lives. These logo items will remain in plain sight of the audience for months on end; while online promotions disappear within a few seconds and are forgotten about.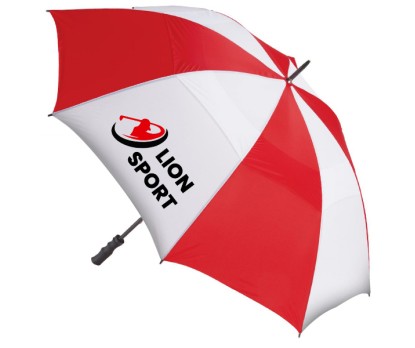 Eye catching
It is always worth including handouts like  umbrellas into your marketing mix. Great products can be a conversation starter. Moreover, it will create a buzz around your brand. Choose from a wide range of interesting models like inverted umbrellas or full color golf umbrellas that will impress the audience outright. The best part is that marketers can use umbrellas as stand-alone publicity items or with other forms of marketing  to create a greater impact.
Explore our complete line of custom umbrellas to choose an appropriate model for your upcoming events.