Umbrellas for Budget Promotions
Custom printed umbrellas will market your business on a low budget.
 If you are looking for a proven way to attract customers and generate revenue, custom umbrellas will make a great giveaway.  Costing just a fraction of conventional publicity methods like print ads, umbrellas make consistent impressions at one time investment.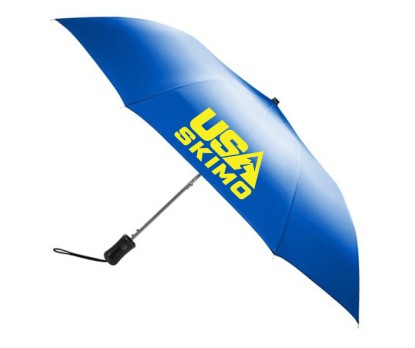 Why choose Custom Printed Umbrellas?
Umbrellas go a long way in enhancing your market base thanks to its high visibility. The massive imprint space can be utilized to highlight your call to action message or unique selling points. Furthermore, umbrellas have a very long lifespan, meaning that your potential customers will not discard them in the near future.
Looking at the current weather patterns around the world, umbrellas come in handy throughout the year. Whether it is rain or shine, your target audience will find umbrellas useful to protect themselves from elements. Essentially, your customers will be walking billboards for your brand every time they use these giveaways. Thus, your outdoor promotions will always be on- no matter the weather.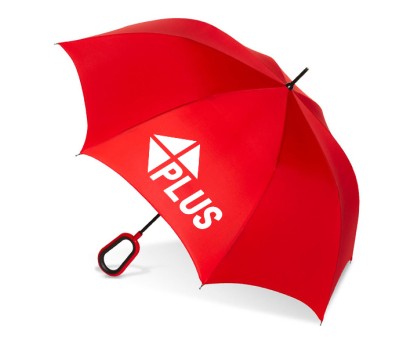 Limitless models
Another benefit of using custom umbrellas is the limitless choices in colors and sizes in umbrellas. Pick up a model that will match your brand identity. Choose an umbrella in your corporate color for added impact. You can even match it with the theme of the event. For instance, if you are planning a golf themed event, golf umbrellas will be a good choice; whereas  inverted umbrellas will be a better choice for promoting rainy season deals.
Corporate companies should ideally choose umbrellas  in subtle colors. Brightly colored umbrellas will make a great choice for fun themed events. Options are truly limitless when it comes to custom umbrellas.
Easy to customize
Probably what makes custom umbrellas unique is its incredible customization option.  You can fine tune your outdoor campaign as subtle or loud as you wish. Print your message on the whole umbrellas  or just one panel depending on your branding needs.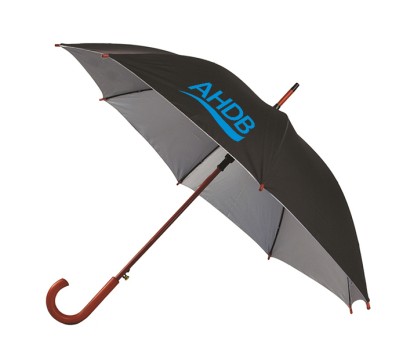 Umbrellas have a high perceived value
Lastly, umbrellas offer more value for your money thanks to its high retention among your target audience. Ordering in bulk will help you get the best deals as well.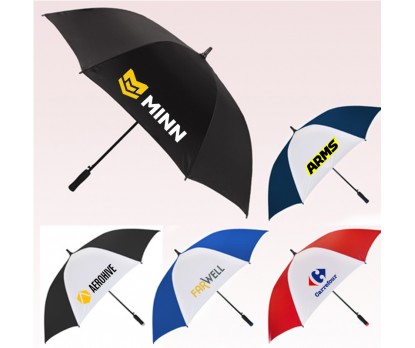 Popular
Umbrellas are practical giveaways that everyone will  appreciate. So, even if you have a diverse audience group comprising of  people of different age groups, it will be a great choice. Reports show that most people prefer high utility gifts than novelty giveaways. This is yet another reason that makes custom umbrellas a popular choice.
Get started by exploring our complete line of custom umbrellas