Custom Umbrellas- Successful Promo Items For Every Occasion
As the weather gets cold, the demand for handy and practical items like umbrellas too goes up. As a branding vehicle, probably there are not many custom giveaways which offer as much utility  and versatility as promotional umbrellas.
Here are some solid reasons why every marketer may  find umbrellas a great item in their marketing plan. The massive canopy will double up as an expansive billboard for your brand while your audience gets a fashionable accessory to stay safe from the weather elements. Offered in a wide range of fashionable models and innovative patterns, umbrellas indeed have come a long way since its modest origin of bland,  black umbrellas.
The infinite choices will even give the marketers a long hand in choosing models that align with their theme color, seasonal trends, holiday motifs and so much more. You can get as creative as you wish when you have impressionable promo gifts like umbrellas.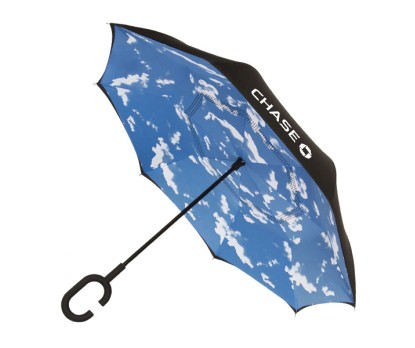 Well retained  and reusable, custom umbrellas are one of the best retained custom gifts with a high perceived value. So, if you have a high value clientele or a classic audience where not every gift may  be appropriate , you can confidently choose custom umbrellas as your swag to highlight your brand image and show that you care for the best for your recipients.
Available at different price points, choosing umbrellas that mach your theme is a breeze. It doesn't matter if your marketing budget is limited – umbrellas when bought in bulk will let you spend your marketing dollars wisely and offer great value for your money.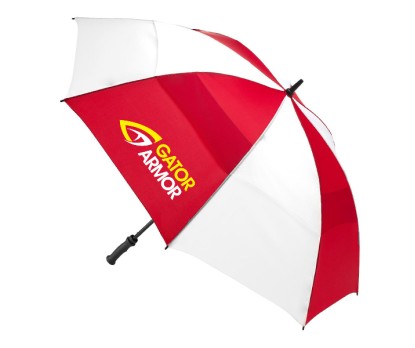 For most people the daily commute in cold and wet weather can be frustrating . This is where custom umbrellas come to their aid. Ideal for all age groups and demographics, umbrellas will keep them safe from bad weather and look stylish and outdoor ready as well.
For promotional marketers looking for a way to make an emotional connection with their clients, these elegant and high utility gifts will make a perfect option. Umbrellas are always on the move. Thus your message and logo imprinted on these will follow your recipients wherever they go. Be it to work, in the car, outdoor business events or more, umbrellas make a veritable item all round the year, especially during w hostile weather conditions.
Are you planning to use custom umbrellas for your next campaign? Share your thoughts with us in our facebook page. Should you need more tips or assistance, get in touch with our marketing experts to learn more about choosing the right umbrella for your brand!