Tips to gain Maximum ROI From Custom Umbrellas
The economic downturn has forced several companies to be extra cautious with their promotional budget to survive in today's highly competitive business world.  However, there is a common desire to boost savings and increase ROI to ensure business longevity across all business verticals. This is what makes popular handouts like custom umbrellas a great choice to consider.
Umbrellas ensure better brand recall and make more leads. By handing out logo umbrellas to your existing clients you can boost customer loyalty without adopting expensive marketing campaigns. Make sure to choose popular giveaways like logo umbrellas that can make the right impact on your target audience!
Here are a few tips that will help you get started
Understand the tastes of your target audience
Consider the age profile, life style and their gift preferences before choosing an umbrella model. Getting to know customers in more detail will be useful to choose gifts that will appease them.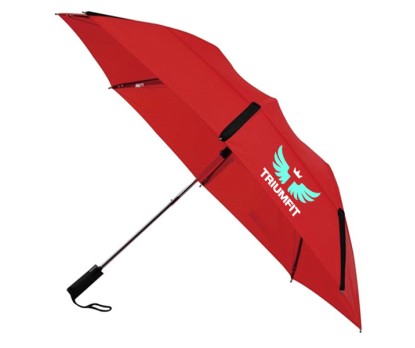 Quality is important
Cutting corners of your marketing budget by choosing low cost handouts will do more harm than good.  You should ideally focus more on quality than the quantity of promo gifts that you can buy with your budget.  A cheap giveaway may not make the desired marketing impact. So, make sure your business picks the right gift item that your recipients will find impressive.
High utility gifts are incredibly popular
The product you choose should be put to use immediately. That is why gifts like umbrellas are always popular. These will put your brand on display all round the year and get your audience think and talk about your message.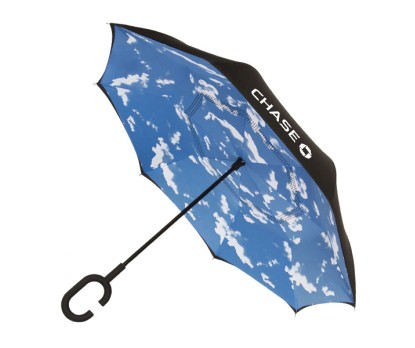 Customize to make your giveaways interesting
Umbrellas offer massive imprint area that can be exploited to highlight your brand profile in a fun and subtle way without the nagging marketing pitch. This will ensure that your brand gets recognition wherever the giveaway is used.  Think of funny tagline, brain teasers, artwork or inspirational quotes to make your message stand out and engaging.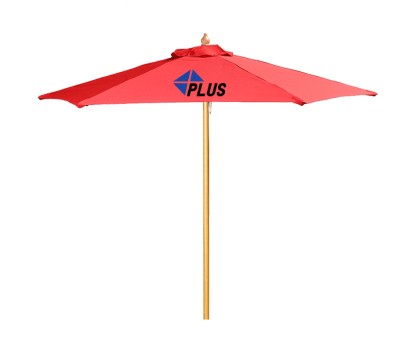 Find the right occasion to distribute giveaways
Apart from having a great giveaway you need to choose the right occasion to distribute these handouts. In addition to the popular holiday season and end of the year gift season, marketers can also choose milestone events like anniversaries for gift giving to evoke positive vibes. Distributing giveaways during contests is another way to show appreciation to customers.
Custom umbrellas will help you  plan your next campaign with a focus on ROI.  Browse our complete line of umbrellas to choose models that will match your marketing plan.