Branded Umbrellas For Event Promotions
Umbrellas are an easy way to market your brand because of the high visibility that it enjoys during events.
Branded umbrellas are more visually appealing than most giveaways hence make great products especially during summer events and festivals. Umbrellas will keep the sun out of the users and make a fashionable accessory that will complement the summer fashion trends. Available in a wide range of colors and models, custom umbrellas  will also easily complement your promotional theme.
Umbrellas in particular are good for people of all age groups. People will find it easy to associate these high practical giveaways with the events that they have attended. Thus logo umbrellas are an effective way to increase your brand awareness, as your recipients will indeed be excited to show off these unique , branded umbrellas that will easily stand out in style.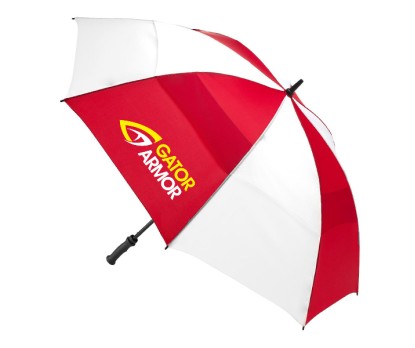 How umbrellas benefit your brand marketing?
High perceived value and visibility
Umbrellas have a retention of over 14 months, which makes it the most retained custom gift. Your recipients will easily become familiar with your brand and your on its massive canopy.  Your prospects will indeed be excited to use this limited edition of branded umbrellas against ordinary umbrellas, making your product more desirable. Reusable and highly practical, custom umbrellas will offer more value for your dollars.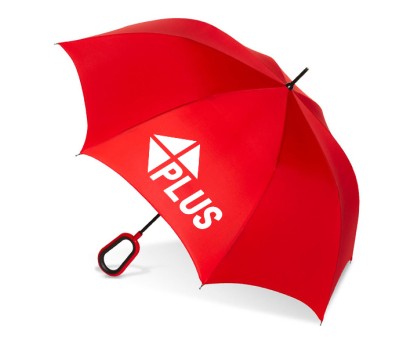 Customization
You can customize branded umbrellas with your logo and message on one panel, alternate panel or the whole umbrella as you please.  Think of interesting taglines, quotes or artwork to make the umbrella design interesting and unique. A well customized umbrella will make heads turn and engage the audience with your message in style.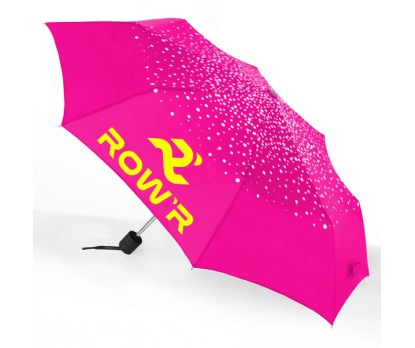 As donor gifts
If you are looking for an elegant gift for donors who might have sponsored any specific event, umbrellas will make a classic choice. It will definitely increase the brand popularity while making the donors feel well appreciated. Choose from a wide range of interesting models like golf umbrellas , inverted umbrellas or hands free umbrellas among others to leave a lasting impression.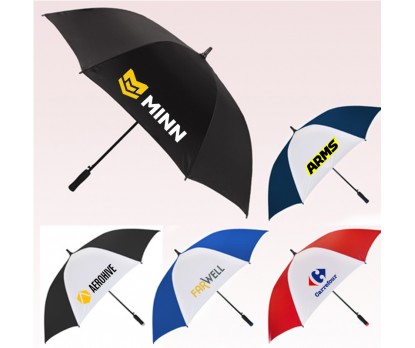 Umbrellas for outdoor advertising
People are always  on the move and spend substantial amount of time outside the home. Handouts like umbrellas will help you target these people during their busy lives and get them engaged with your message without being intrusive.Outdoor advertising is highly powerful as your message will remain in plain sight of a wide audience around. Thus anything imprinted on high visibility giveaways like umbrellas will surely be seen by a large number of people.
Outdoor advertising also gives the marketers unprecedented control over how and where their ad is seen. Thus logo umbrellas will make a strong marketing technique that companies have at their disposal.
How has been your experience of using custom umbrellas as promotional handouts?