How Logo umbrellas Make leads Without a Boring Pitch
Gifting free handouts is always considered as a lovely gesture to build business relationship. It will even make an effective measure of advertisement in popularizing your brand in trade fairs and  business events.
Popular giveaways like custom umbrellas will indeed go a long way in enhancing brand visibility and spreading the word. Logo umbrellas will thus help you to  quickly convey the company message in a nutshell, without any effort. Just think of the exposure your brand will get every time your recipients carry these umbrellas.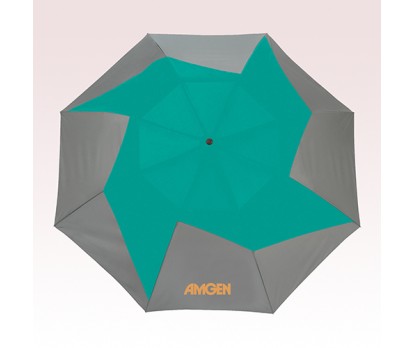 Incredible customization options
The best part of custom umbrellas is that the massive canopy offers incredible customization options. Marketers can add their logo, message or artwork on one panel, alternate panels or even the whole canopy for the desired promotional effect. Moreover, you can even complement your corporate colors to draw easy eyeballs. Here your creativity is the only limiting factor.
Functional and fashionable
Marketers can invest in interesting products that their prospects may find useful to advertise their products and services. There is no need to spend colossal amount of money to accomplish the objective when you have high visibility handouts like umbrellas. Moreover,  you can get  great discounts when you buy the items in bulk.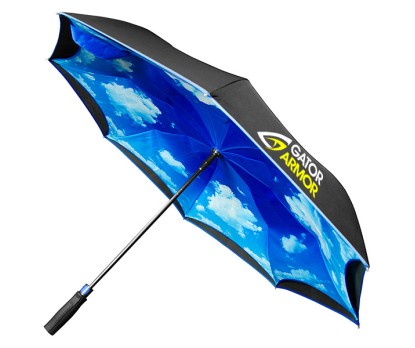 High retention factor
Umbrellas have the highest retention of over 14 months. It is one of the primary reasons for you to order umbrellas in bulk. They will never go out of fashion and can be stocked up for all types of events.  Plus, the customers feel special after receiving the keychains and will be loyal to your brand.
Engaging your target audience
Are you looking for a non intrusive yet effective way to  engage your target audience  to grow their interest in the products and services  of your company, custom umbrellas will make a great choice. The clients will become more   interested in your company after receiving the gifts and will interact with you more to gather information about the company.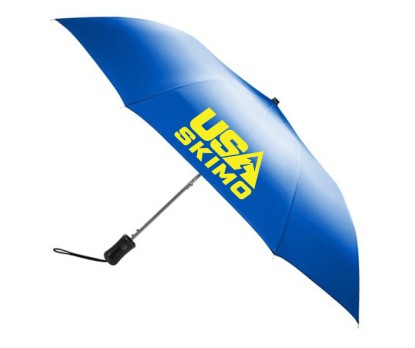 Enhancing brand recognition
Enhancing the brand value  is the top priority for any marketer. A strong brand indeed creates positive vibes for the company. So, logo umbrellas as giveaways will boost your brand presence and help it to grow significantly.
Practical 
It's important to handout something  that complements your business and which people can use on a daily basis. Custom umbrellas will also effectively promote the company by creating a long lasting impact on the clients, and will make them feel happier. Add an interesting promotional message or artwork so that anyone can connect with your brand instinctively.
What makes umbrellas best gifts is the fact that anyone can use it often. Choose good quality models that your employees will feel happy to use after receiving it.  In addition, umbrellas are available in different models, sizes and even shapes! Explore the different options before making a choice.
Umbrellas make tangible brand reminders
Further, when  people see your brand  every day, there is less chance that they will forget it. Thus, your prospects will be reminded of your brand every time they use these items. Ideally the best promotional items should increase the brand  value while being of use to the recipients.
Planning to make custom umbrellas your merchandise? Share your thoughts with us on our facebook page.