Why Custom Umbrellas Make the Best Giveaways For Business Events
Marketing is an on-going process that requires innovative ideas to impress the audience and promote your brand. Along with time tested conventional marketing ideas, brand promoters come up with new promotional ideas to ensure the best results and beat the competition. Free giveaways like custom umbrellas will create interest among the audience and make your brand the talk of the event.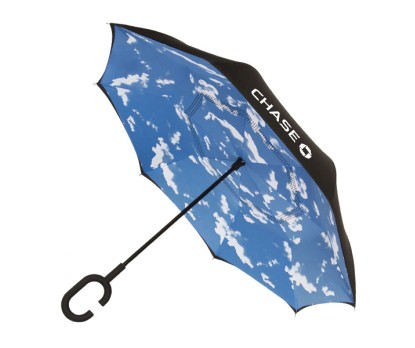 Why umbrellas
With various promotional products available in the market, choosing the right one is easier said than done! Here are some reasons that make custom umbrellas a rage among branding tools these days.
Extremely Useful
Umbrellas are something everyone needs to stay safe from elements. This is where marketers spot an incredible branding opportunity in custom umbrellas. Umbrellas have an incredible retention of over 14 months ,, which means that they will stay longer than most promotional merchandise among your recipients.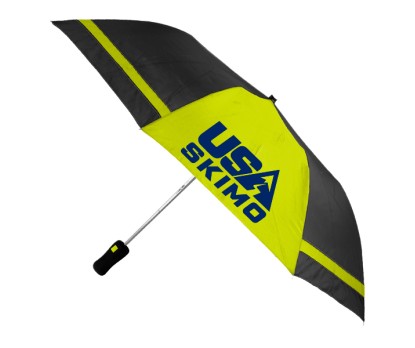 Spread Brand Awareness
Custom umbrellas are effective tools to spread brand awareness.  Highly useful and visible, umbrellas make an average of 1300 impressions during its shelf life. So, whether you choose to use logo umbrellas  as giveaways to your clients or promotional swag, you can easily win the promotional game.
Repeat brand impressions
It is the repetitive visibility of the brand, which improves customer retention. Promotional umbrellas make valuable impressions for your brand on a consistent manner due to its high utility. Your message will travel with the recipients wherever they go, thereby exposing the logo to a new audience group.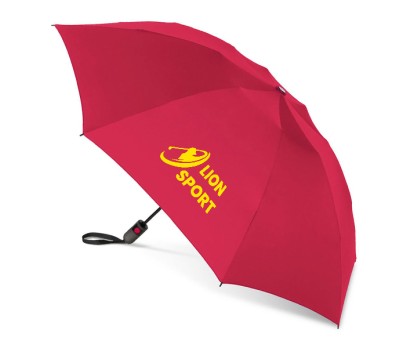 Durability
Custom umbrellas  have  an average  shelf life of 14 months —that's almost double the retention rate of any other promotional products. By investing in fine quality custom umbrellas, businesses can build trust in the minds of their audience. A positive brand image will not just retain customers but make  word-of-mouth publicity as well.
Available in various price points
Umbrellas can be used as a free giveaway  by various businesses as they are available in a wide range of price points .
Umbrellas  Are Stylish
Stand out in the competition by making your brand outsmart others by printing your logo on an umbrella. While  ordinary gifts are easily forgotten about , high value giveaways like umbrellas are talked about for a long time. Choose umbrellas in your corporate colors, add your logo and artwork and you are all set to have a trendy promotional gift that your recipients cannot resist.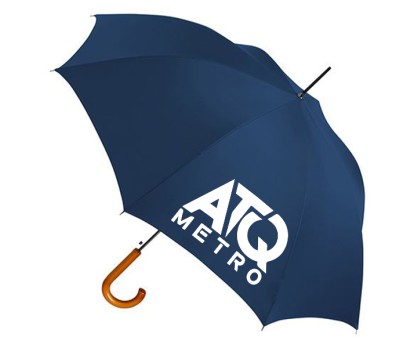 Umbrellas make consistent  impressions
Umbrellas are always  used in outdoor settings, where your brand will be exposed to scores of people every day. Reports  show that a branded umbrella generates an average of 1, 300 impressions during its entire lifespan, which makes it a great investment for  businesses.
Limitless options
Select a suitable size and model that fits in your budget to get started. For instance, a sports club, or fitness center can select a medium or large -size umbrella for their recipients who are mostly adults. No matter what size you choose, it should ideally match the needs of the users. Make sure to customize it with your brand and message to make it interesting.
Buy wholesale promotional umbrellas for the best price deals. Explore our collection of custom umbrellas in different types, sizes and designs to choose the most appropriate model.