Blank Umbrellas – No Imprints, Just Impressions!
Umbrellas will make a perfect gift item to keep your customers and employees dry this fall season. Check out our range of blank umbrellas that will make perfect party favors and holiday gifts. Available in a range of attractive colors and prints, these custom umbrellas will make an impressive and unique gift in itself.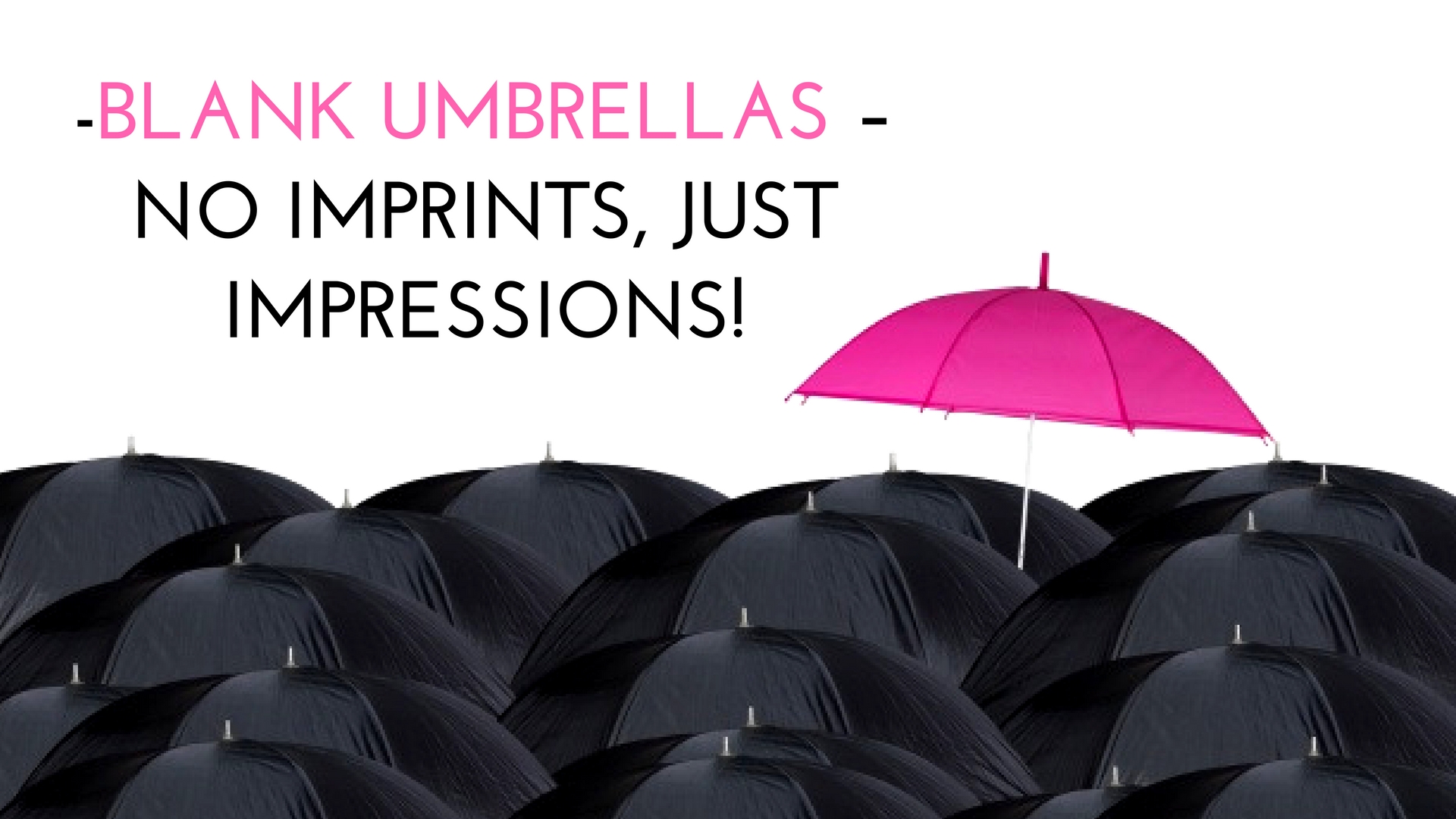 Here are some tips to employ blank umbrellas as gifts and party favors.
Halloween gifts: Celebrate the Halloween colors of orange and black or the whimsical umbrella witches with these blank arc umbrellas offered in 10 solid tones. These will make great add-ons to any haunted house themed parties and events. The best part is that your recipients will surely put to use these functional items for a very long time even after the Halloween boo sounds die down. These make perfect employee gifts, party favors or even as limited edition handouts for your existing clients.
Stocking stuffers: These 44 Inch Auto Open Umbrellas w/ 5 Colors, offered in both plain and printed designs, will make perfect stocking stuffer items if you are expecting a damp, white Christmas this year. Your recipients will love to use it as tree ornaments for their Christmas trees in the garden or hang down a few of these open umbrellas from the ceiling to make a quirky decorative theme.
As gifts for golf lovers: Nothing says holidays than a game of golf for most people. These blank golf stick umbrellas will make a perfect gift idea that your recipients will cherish for a long time. Hand these out to your employees as golf weekend handouts or use it as fund raising items for the community golf leagues. No matter how you choose to make use of these big and bold golf umbrellas, these gift items will never fail to impress your recipients.
As Milestone gifts: Be it the 25th wedding anniversary party or the 30th anniversary celebrations of your business, these stick umbrellas will make a perfect party favor. Advertisers who wish to cozy up in customer's memory for their unique promotional efforts can always rely on this umbrella to get their word out. This manual stick umbrella that features an extra large canopy and a wooden shaft will make a nostalgic gift idea that nobody can resist. These are great party favors, employee gifts and limited edition souvenirs during milestone celebrations for businesses. These old fashioned gift items that stand out from the run of the mill promotional items will surely grab a lot of eyeballs. Available in three attractive colors, these custom umbrellas can easily create goodwill among your recipients.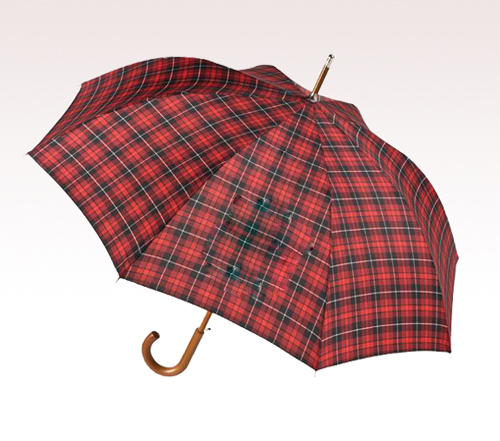 Browse our exhaustive collection of blank umbrellas and choose the one that matches your needs and budget. These charismatic gifts that stand out for their identity will easily leave a lasting impression in the minds of your recipients even without imprints!