Umbrellas Make Spooky Halloween Decorations-know how?
Halloween is only a few days away. While the kids and kids at heart are busy thinking of the perfect Halloween costumes, trick or treat items and more, marketers are trying to find fun gifts and spooky themes to promote their businesses.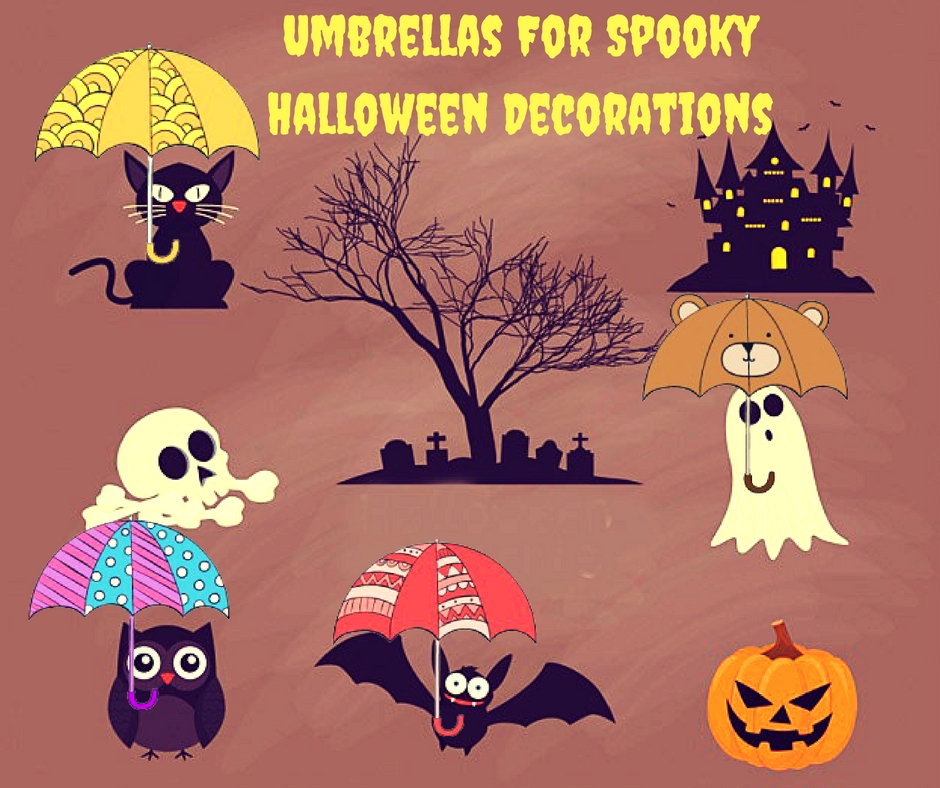 Halloween events is the time of the year when the local pumpkin farms attract a lot of people where they enjoy scary and quirky festivities like haunted mazes and hay rides. Pumpkin picking is another popular event during Halloween. Marketers can make use of the popularity and significance of pumpkins during Halloween by handing out pumpkin shaped gift items.
Shopping malls can hand out trick or treat bags filled with custom candies and chocolates to their little shoppers. This will be a delightful way to attract some customers into your stores as well.
Bars and restaurants can plan a Halloween themed dinner event or costume party to get their patrons engaged with their brand. Offer special deals on drink and food and free gifts for the customers. Pick up a few orange colored mini drinks umbrellas and imprint it with web or spider design to make a perfect for the cocktail glasses to make a creepy drink that will send a shiver down the staunchest Halloween party freaks.
You can even think of organizing contests for making the spookiest Halloween decorations with any easily available items like umbrellas. Surprised? Who knew that these nondescript umbrellas could turn into the scariest Halloween accessories this Halloween season? Custom umbrellas can be made into bats and haunted home decorations. One of the most popular uses of umbrellas during Halloween is to make witch chandeliers that can be hung down from tree tops or ceilings. What they may require will be a few umbrellas, fake cob webs and spiders, black boa and above all loads of creativity and innovation.
Here are some of the custom imprinted umbrella models that can be considered for Halloween costume party ideas.
Mini umbrellas: Small and handy enough to fit in bags, pockets or car decks, these mini umbrellas can be imprinted with skulls, skeletons, zombies and more to drive up the dramatic effect of the Halloween settings. Available in various colors, you can easily choose umbrellas in the Halloween colors of orange and black for added effect.
Kids Umbrella: We have an extensive selection of kids' umbrellas in our stores including adorable animal shaped umbrellas that can be customized to complement the spooky Halloween theme. Add a few reflective strips of the canopy to make it a safety item for kids who may be on their trick or treat trails. Some of the imprint designs to consider include vampires, spiders, bats and witches hats. The best part is that these cute umbrellas will come handy during costume parties and fancy dress events for a very long time even after the pumpkin lanterns are put out! Imprint your logo and message and your brand will foster a tangible connection with your family audience.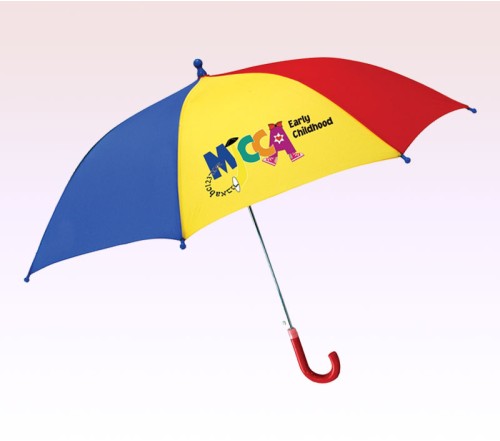 Transparent Umbrellas can be transformed into ghoulish light fixtures for the haunted houses by adding plastic spiders, spider webs and more. Put a red Led lamp inside and see how these transparent umbrellas will make a spooky add-on.
Umbrellas can even be made into huge spiders by removing the cloth and covering the rib with yarn or cotton to make it a menacing spider web. You can even turn the ribs into spider legs that will scare the daylight out of even the bravest party guests!
Place your bulk orders for some great looking umbrellas from us and customize these on Halloween theme to make your party as spooky as you wish. Get creative with umbrellas that can make your cocktails to lighting and décor items look creepy.
We at USumbrellas wish everyone a Happy Halloween! We love this spooky season as much you and hope these tips will help you turn these innocuous looking umbrellas into something wicked and witchy. Shop right away!