Stand Out In Style With Custom Fashion Umbrellas
Gone are the days when umbrellas were almost always bought by the users as weather wear items. Today, custom umbrellas have become popular choices as also promotional gifts for businesses to get their message out. Fashion umbrellas come in a wide range of fabric, sizes and colors, which makes it easy for marketers to choose a model that matches their theme and budget.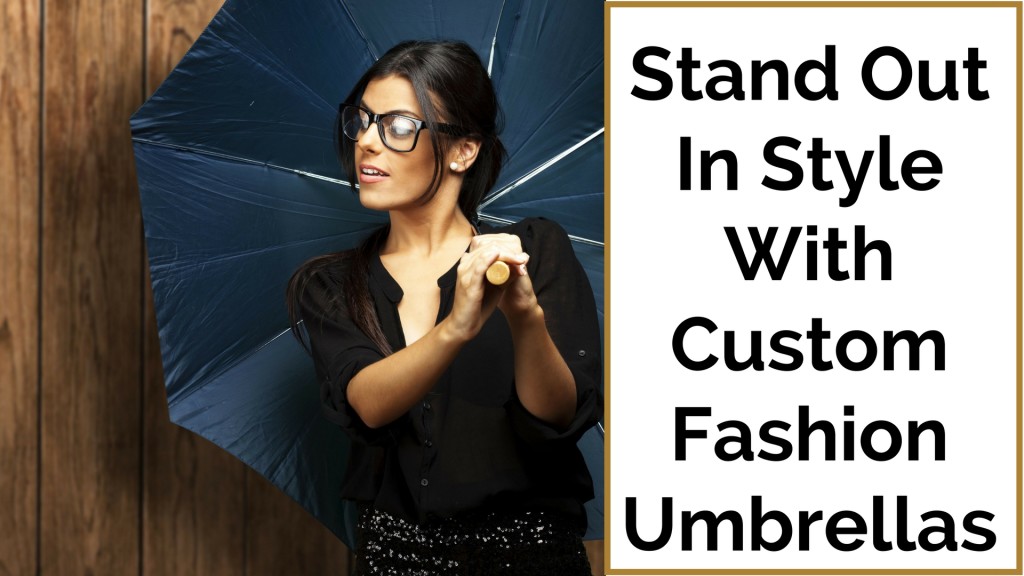 Make a statement using Fashion umbrellas that make a delightful option to promote all types of brands and businesses because everyone needs umbrellas to complement their fashion sense. Offered in a range of colors and patterns, these logo umbrellas have a generous imprint area to place your brand and message. Anything imprinted on custom fashion umbrellas will grab easy attention even from a distance, thereby making your brand the talk of the town.
Two tone umbrellas: Ideal for every age and gender groups, these attractive umbrellas make a perfect weather wear umbrella and unique fashion statement alike. Personalize these with your brand and message to add a personal touch. These attractive umbrellas will generate a lot of interest among the users and enhance your brand recall.
Clear View Safety Umbrellas: 42 inch arc clear view safety umbrellas will stand out elegantly and will grab easy attention thanks to its dramatically beautiful transparent canopy. Put your brand on to turn it into a high visibility billboard that nobody can overlook!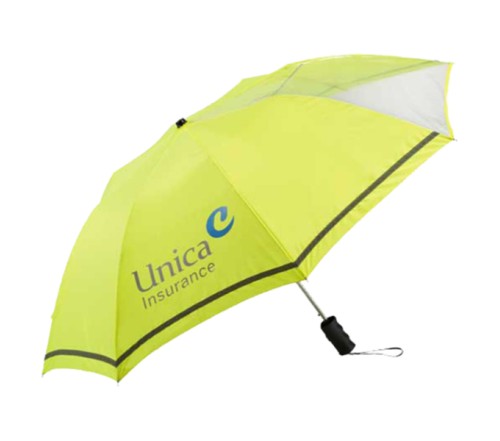 Vented Color Crown Umbrellas: Bright color combinations add great beauty to the umbrellas and fetch easy attention. Your recipients will love to use it as fashion accessories that will complement their outfits. Available in a palette of brilliant color combinations, these custom fashion umbrellas will impress your audience easily while the vented crown will make it a trusted choice for high wind conditions.
Cotton Executive Umbrellas: These bright colored cotton umbrellas with a wooden hook handle will make a classic choice to promote all types of brands and businesses and to highlight your ecofriendly credentials. Put your brand on to make heads turn!
Arc Bubble Customized Transparent Umbrellas: Looking for something truly surreal in custom umbrellas? Look no further than these amazing transparent umbrellas that will match with all types of apparels of your recipients. The good thing is that your recipients can steal a glimpse of the sky and the raindrops without getting wet!
Spring Breeze Folding Umbrellas: This pongee fabric umbrella offered in attractive color profiles will make a great gift item to consider. Windproof and fashionable, these umbrellas make great choices for tradeshows and other business events.
Which of these custom umbrellas are you planning to make your marketing mix? Post your comments to join our conversation.