How to Use Custom Golf Umbrellas
Enhance the outdoor style  of the users while leaving a brand statement with on-trend golf umbrella giveaways.
Golf umbrellas are among the most popular promo items for any occasion. Printed umbrellas are also one of the longest-kept promotional products with an average shelf life of 14 months or more during which it makes more than 1,100 valuable impressions, making them an excellent tool for your brand.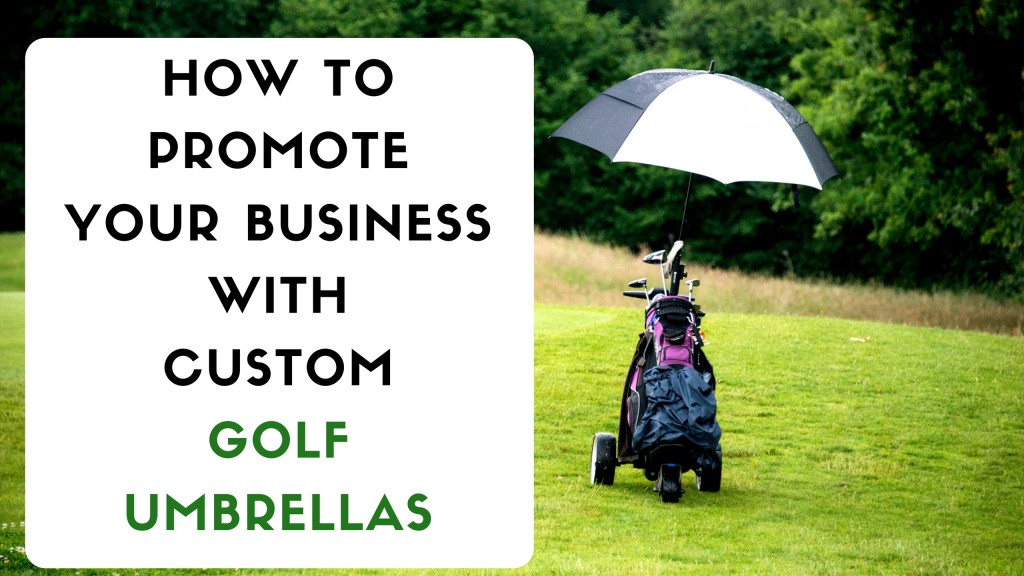 Golf umbrellas are an incredibly flexible giveaway. Available in a wide variety of colors, these massive brollies will make a great backdrop for almost any logo. Whether you're looking to enhance an ongoing event, encourage customers to attend a new one, or create the right atmosphere, these custom umbrellas will make a great choice .
 The possibilities are almost endless. Let your imagination run wild! Here are some ideas to put golf umbrellas to work   in your brand promotions
Enhance the outdoor style of your customers
If your customers love to leave a stunning statement, a fashionable golf umbrella will make a perfect business gift. Some of the models to consider include auto open umbrellas, antiwind golf umbrellas or full color models among others. Apart from being a perfect accessory for two or more people, custom golf umbrellas will make any outfit pop!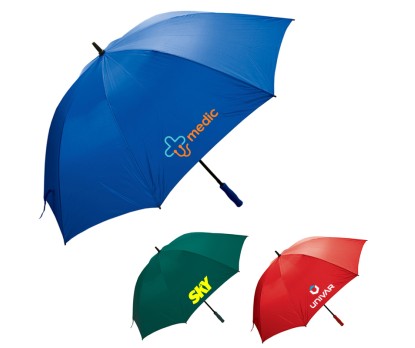 Golf  umbrellas as photo-op props
Golf Umbrellas make a picture-perfect addition to any photo shoot—indoors or outdoors. It can bring alive even a low key photo setting in the golf greens, on the beach or in the college campus!. For instance, these full color golf umbrellas will add a speck of colors to any event and make a photo-ready backdrop to let your prospects get on with the selfie clicking spree!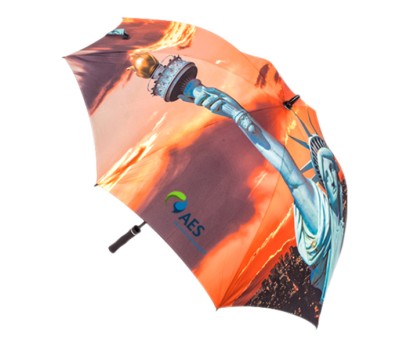 Remind customers of your brand on the course
Make your brand part of the annual golf outing or a charity golf tournament by sending custom golf umbrellas as save the date invites or even fund raising items . It will make a great reminder of the event and will enhance the goodwill of your brand.
 Use Golf umbrellas as fanciful event décor
Golf umbrellas are not just popular in the greens but  are a rage in the fashion high streets as well. Put on your creative caps to turn golf umbrellas a striking décor  for any outdoor event while boosting your brand.  These can be printed with your artwork and message and then hung from the ceiling, placed on tables or propped in corners. You can hand it out to attendees as an event memento at the end. Every time they use their umbrella giveaway, they'll be reminded of the good times they had.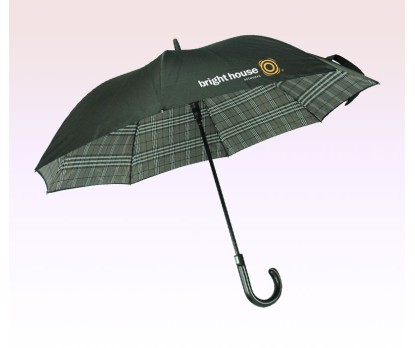 Do explore our collection of custom golf umbrellas to choose an appropriate model that will match your event.