Latest Custom Umbrellas For Winter
Umbrellas are available in dime a dozen models and prize rates. So, make sure to match the needs of your clients with the umbrella model that you choose to make it more value added and useful.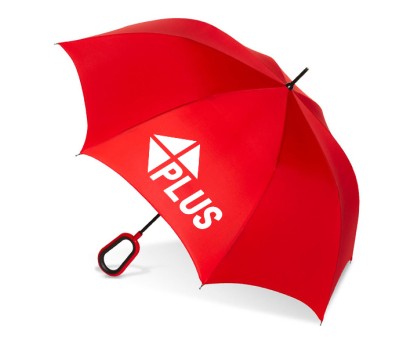 Here are some popular models that can be considered
Anti wind umbrellas
Tough, dependable, and ideal for even the most inclement weather, anti wind umbrellas will put your brand in good stead for sure.
Reasons to buy
Dependable , large, vented design and non-conductive fiberglass shaft will make these umbrellas a great choice for the golf greens and outdoors  in general. The vented design will ensure free passage of wind thereby keeping the umbrellas safe and steady whereas the lightning resistant features makes it a safe bet for the outdoorsy crowd. Additionally you can choose from a range of colors.
Tip: As it is available in large sizes , it wont be a perfect choice for the urban travelling crowd.
Golf umbrellas
Golf umbrellas have become a hot favorite not just for the golfers but anyone who loves to travel in size and keep their  friends and bags  well shielded. Perfect size for 2 people, golf umbrellas are also a rage  in universities, fashion circuits and life style events . These large vented golf umbrellas can hold up to the strongest gales without letting you down. Choose from manual open and automatic models to match your needs.
Lightning resistant, non-conductive fiberglass ribs will make it a safe choice during lightning and while in exposed areas during a storm, or on the golf course on a bad weather day. The massive canopy will shield the players and the golfing equipment. Most importantly, these can still be used in a crowd without getting in everyone's way.
Colors: What you love about golf umbrellas is the incredible color choices these offer. The full color digital imprint will make these umbrellas ample scope for the creative marketers to highlight  their brand and prop up their message over the heads of everyone.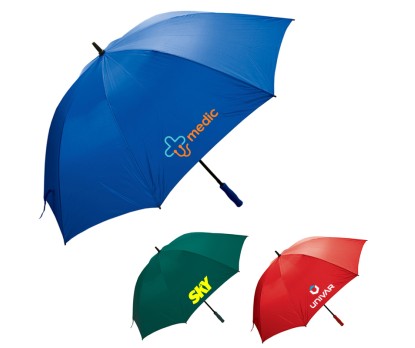 Mini umbrellas
If ever there was an umbrella for urban dwellers – this is it!
Reasons To Buy
Mini umbrellas are incredibly strong, small and compact and easy to carry during a busy commute. Well- made and sturdy, these umbrellas will perform well in all departments, much to the delight of the users.
The high tension canopy is perhaps the perfect size – keeps you completely dry but isn't cumbersome. Opens and closes instantly by pressing a single button. It is available in a wide range of colors that can be matched with any promotional theme.
Which of these umbrellas are you planning to use in your promotions?