A Quick Guide On Using Branded Umbrellas For Year Round Promotions
Custom umbrellas have evoked a fresh interest among marketers as promotional item thanks to the outdoor friendly life style changes happening around. With more people ditching their cars and walking to their office or shops, umbrellas have been popping up on the high streets, golf greens, picnic grounds and more.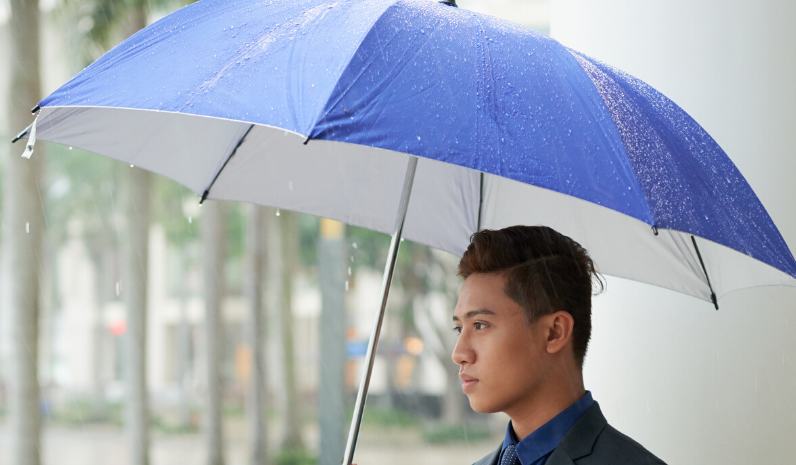 Custom umbrellas make proven marketing items for all 4 seasons! Custom umbrella will make a useful gift any time, anywhere. These will never go out of fashion or look odd in any event or promotional context. The massive imprint space that the canopy offers is the trump card of custom umbrellas.
Umbrellas are gender neutral and versatile; so you can confidently handout these logo items  for everyone irrespective of  the genre of audience. Umbrellas will turn every outdoor event into a brand promotion for you.
Sunny day events
Outdoor tradeshows, summer game days and beach events will all make perfect occasions to distribute promotional umbrellas. These will increase your brand visibility and will please your audience big time. The big plus is that anything imprinted on these big and colorful umbrellas will get all eyes on it.
For the Wet and Damp rainy season
Often marketing activities slow down during rainy season. But when you have custom umbrellas as your promotional items, you can easily turn the odds in your favor even in rainy weather. Whether you plan to use it as store promotional items or employee appreciation handouts, umbrellas will make a great choice. Your customers will remember this thoughtful  gesture and will be inspired to patronize your brand and talk about it in high regard.
You can hand out custom umbrellas to clients who visit your office or as freebies along with their purchase. This positive experience will ensure a better brand recall.
 As Corporate  Gifts during Spring season
Spring season drives a sizeable crowd of outdoor loving people. Turn your employees to your best brand ambassadors by handing out golf umbrellas as their promotional items. Every time your recipients use these stylish branded umbrellas at golf greens, beach parties or even a shopping day, your brand will get a lot of attention while the brand pride of your team  hits the sky! Make sure to choose umbrellas in your team colors for maximum impact.
Every time your employees carry your custom umbrella it will turn into a talking topic in their friends circles. Umbrellas make a perfect logo item to represent the best things about your brand and tell your promotional story – thanks to its massive imprint space.
As Customer Rewards during fall season
Fall season is the middle name of outdoor fun and sports days. So, umbrellas will make a befitting choice as customer rewards and referral gifts. A free umbrella is the best way to make your clients happy and ensure word of mouth publicity. Rewards will go a long way in enhancing your customer base and create a positive impression about your business. Custom umbrellas work because everyone needs it; these are cost-effective, and also less complicated.
Sports days often see heightened emotions and passions. Models like imprinted mini umbrellas will enable the marketers to turn the game frenzy and home team pride into brand recall. Umbrellas in team colors will help you win your promotional goals and highlight the fashion forward and sporty profile of your business. Order in bulk to get the best deals in umbrellas and get long term brand visibility even post sports season.