The Advantages of Advertising On Umbrellas
Branded umbrellas beat your competition alright. But it is not the only reason you should advertise using branded umbrellas.
Here are more valid reasons for you to choose custom umbrellas as your branding tools.
Three-Dimensional Advertising
Not many custom gifts can match the visibility of promotional umbrellas. Anything imprinted on these will get a 365 degree display and a three dimensional promotional effect. Umbrellas will make sure that your message will get all eyes even in crowded events. The generous imprint area and the multiple panel imprint options will  help you to boost your visibility as never before. So, if you are looking for a budget friendly handout that will keep your brand at the top of your clients' minds, custom umbrellas will make a great choice to consider.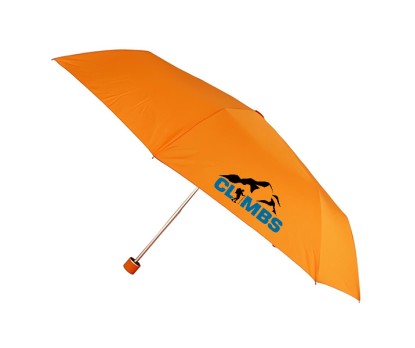 Brand Awareness
Getting an umbrella branded is a great way to attract customers and make them familiar with your company. The more familiar your brand becomes that more likely they are to purchase from your organization.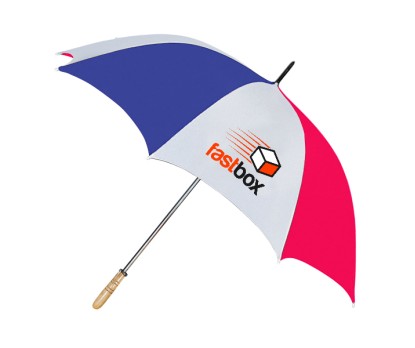 Tangible reminders
Custom products that your recipients can touch and feel will go a long way in making your prospects gravitate towards your brand.  These high value products that your recipients will use everyday will keep our message in forefront and may even inspire them to talk about your brand in their friends circles.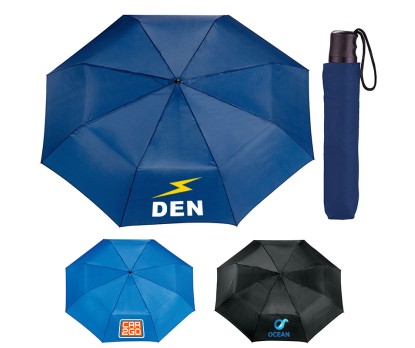 Brand Recognition
By putting your brand on an umbrella, your recipients will see it every day, which makes it easy for them to recognize your brand easily. Everytime someone sees your logo, they will instinctively remember about your business. Constant exposure will make it easy for your existing customers and prospects to recognize your brand, which makes it more likely for them to do business with you when they need your products or services.
Budget friendly
Low-cost advertising is a winner! So, when you need a cost effective promotional item that will match your budget without compromising on the brand visibility, logo umbrellas will make a super choice. These will cost you only a fraction of conventional advertisements like flyers and billboards and ensure assured ROI for your promotional dime. These will make a budget friendly way to spread your message far and wide.
Build  Customer Loyalty
Everybody loves freebies especially if these are valuable. A fine quality umbrella with a creative tagline or artwork will leave your recipients thoroughly pleased. They will be excited to talk about the brand that came up with this fabulous gift choice and your brand gets word of mouth publicity.
Make Repeat Business
Advertising on umbrellas will ensure repeat business because every time your recipients use these branded umbrellas. It will also get your message out to a fresh audience  and make substantial number of leads.