Brand Every Business Opportunity with Custom Umbrellas
Make your big corporate event or tradeshow a mega success with custom umbrellas as gifts. Personalized to your needs, umbrellas make popular handouts to promote brands, spread awareness and raise funds among others. Virtually nothing is impossible with custom umbrellas thanks to its massive canopy that make an eye catching billboard for you to place your message and brand.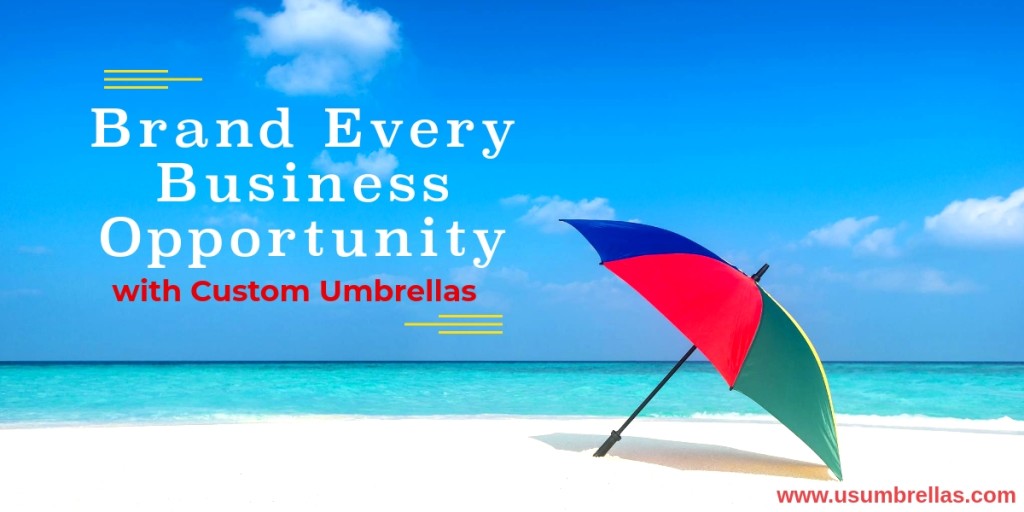 Gender neutral and incredibly popular, custom umbrellas can be effectively used to promote all types of businesses ranging from car dealers to finance companies, golf clubs and realtors to name but a few. It's easy to see why so many businesses use this relatively cheap custom gift as part of their marketing mix.
Personalized to your needs, we can customize every model of umbrellas to make it a high visibility billboards that won't look out of place. Rain or shine, everyone needs umbrellas not just to brave the weather elements but also as fashion accessories and photo props.  Functional gifts like umbrellas enjoy a high retention thereby putting your brand on a wide display for a long time. The more your brand is seen the more will be their recall.
Golf umbrellas
Interestingly umbrellas are offered in a range of diverse models that come handy  during work, play and anything in between. Let's be frank about it! Not many people can resist these custom gifts. Golf umbrellas and beach umbrellas are great handouts for the outdoorsy clients and spring, fall and summer season promotions where people come out to the open in large flocks.
Offered in a range of attractive colors, these umbrellas will set a perfect backdrop for your message.  If you are looking for something that is a wee bit different, check out these wind proof square shaped golf umbrellas . Ensure safety and weather protection alike with these reflective trim auto open golf umbrellas that will spread your message not just in the greens but beyond as well.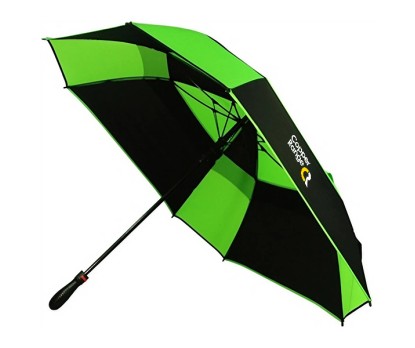 Mini umbrellas
Small and light weight, mini umbrellas make great freebies to reach out to every genre of audience. Every time your recipients carry these around as they commute to work or during shopping trips, your brand will get the undivided attention of everyone around. These brilliantly colored umbrellas make a delightful addition to the daily use brollies for sure.
Music umbrellas
Music umbrellas will ensure that the party fun is on even when rain plays spoil sport! Any music lover's delight, these umbrellas with 2 built-in stereo speakers with Bluetooth connectivity and water resistant features can provide great entertainment to the people coming under its shade.  Great for beach parties and tailgate fun, these umbrellas are equipped with the crank feature and the sturdy 38mm steel frame construction will make it a trusted option for rough weather conditions.
Our wide range of personalized umbrellas that range from simple to stylish and complex to suit the needs of your customers. Shop now and make your brand the talk of the town!