Custom Golf Umbrellas – Get Your Brand Well Noticed
Advertising on golf courses through golf umbrellas is a very efficient and cost effective method of brand advertising. It will ensure maximum brand exposure for your company than most other traditional promotional products. Available in varied sizes, colors and models,  golf umbrellas are an indispensable part of any golf game. While they protect the fans from the sun  and add a pop of colors to the golf course; they offer a premium real estate for your brand and message. What makes golf umbrellas a marketer's delight is that it provides the most visible advertising space for brand building- both  on and off the golf course!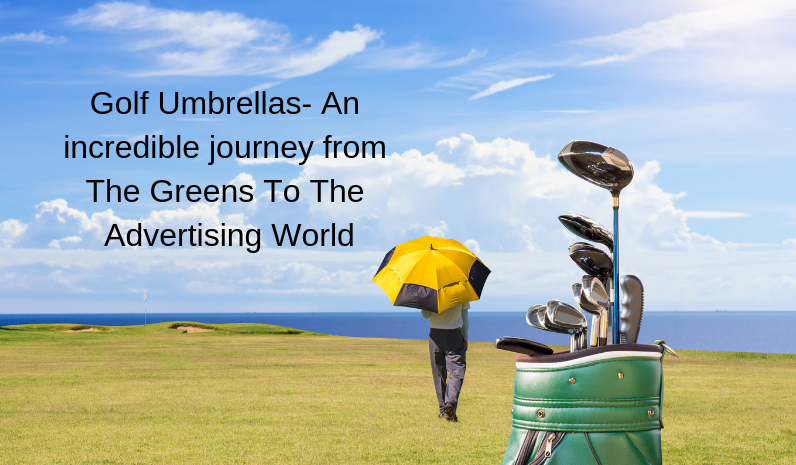 The use of branded golf umbrellas has been an proven strategy for a long time. It will attract new customers while  impressing existing ones. Custom golf umbrellas are thus simple yet exciting business promotional gifts for your business associates.
Limitless models
Though all golf umbrellas  have the basic features like sturdy and lightning resistant fiberglass frames and rods and vented canopy, golf umbrellas are available in a  wide range of interesting models. For instance, square canopy golf umbrellas and full color digitally imprinted golf umbrellas are some of the many models that you can consider in this regard.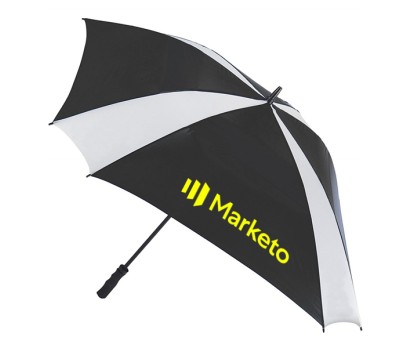 Double canopy umbrellas with a durable fiber glass materials that enable them to withstand high winds. As a result, they do not break easily due to their strong and firm fiberglass frames while being light weight at the same time.
Versatile
Golf umbrellas make the first choice for all types of golf themed events like corporate golf holidays and charity events. In addition, these custom umbrellas also make great party favors for weddings, retirement parties among others
With a large printing area on offer, marketers can utilize their creative skills to place their brand and message the best way possible. You can think of coming up with an interesting artwork, tagline or anything else that you wish to convey to the users.
Available in various models like standard umbrellas, extra large umbrellas or smaller size models; you can choose from a wide range of models that will suit the preferences of the users. Golf umbrellas are not only easy to hold and carry; but will ensure optimal coverage and performance. Lightning resistant and wind resistant , these compact umbrellas are true winners . Reflective edge golf umbrellas ensure maximum visibility for your customers dark  nights.
Some of the other models include those with automatic opening feature, manual open  feature and a lot more.
Ample customization options
The best part of golf umbrellas is that the users can place their brand on one panel , alternate panels or even on the whole umbrella . If you wish to have an understated promotions; you can choose to place your brand on the inner canopy to make it visible only to the users.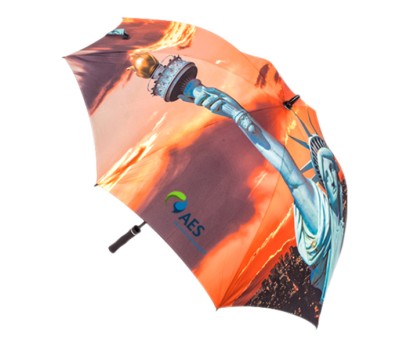 Diverse material choices
Golf umbrellas are available in a wide range of material choices including polyester and nylon among others. NO matter ow you wish to go about it; the 8 panel canopy of golf umbrellas will offer a high visibility imprint space that can be utilized to its full.
So, how do you plan to use the promotional capacity of golf umbrellas?Share your ideas with us.