Custom Office Umbrellas for Wet Climate 
A rainy working day is a nightmare; being caught in the rain on a workday can truly be frustrating.  Let your employees and clients brace up for the evening rains of the autumn season with these reliable and stylish umbrellas. Designed to withstand high winds and battering rains, these umbrellas will make a great addition to every home or office. An ordinary umbrella may not be fully effective on a rainy day.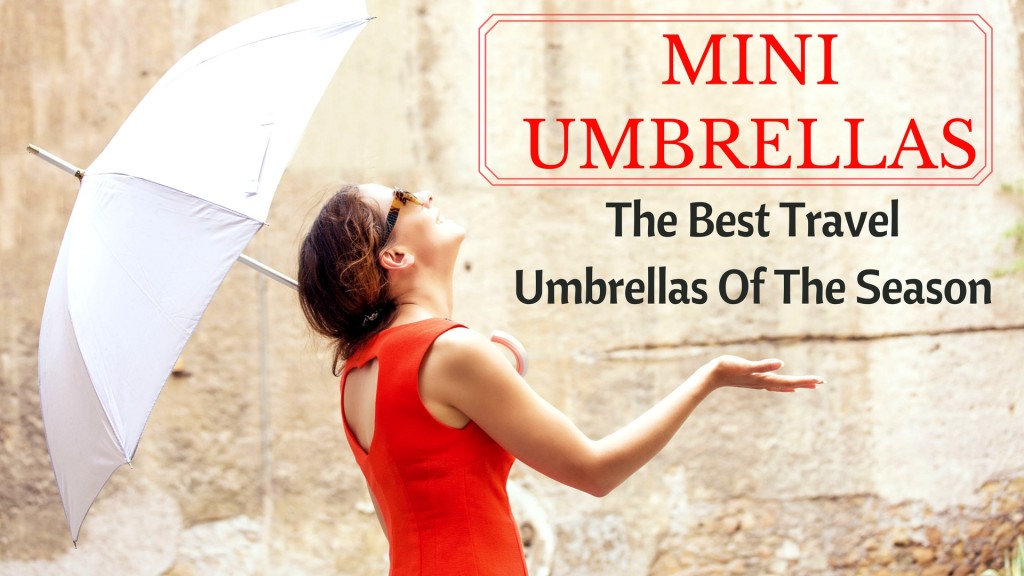 Ideally an office umbrella should be quick-dry and compact. Here are some great office umbrellas for rainy climates for you.
Spectrum Auto Open Folding Umbrellas: These 42 Inch Arc Promotional Spectrum Auto Open Folding Umbrellas are available in various colors. Its auto open-close function allows one-handed operation, while on the move. The durable metal shaft makes it durable while the other features like rubberized Black handle and matching fabric case with wrist strap improves the user-friendliness of these folding umbrellas.
 Anti wind umbrellas
 46 inch Arc Personalized Umbrellas has aluminum frame and wind proof design that will withstand wind gusts without getting turned inside out. It also has a pongee material canopy and incredible color choices on offer.
Windjammer® Vented Auto Open/Close Jumbo Compact Umbrellas  make another top choice to consider.  With a vented canopy, these umbrellas are engineered to resist windy conditions.
Reverse umbrellas
The inverted design keeps these umbrellas away from the body when folded to keep rain water contained. It is a perfect choice as office umbrellas as it won't leave a wet trail of rain water on the floors. The rubber-coated C–shaped hands-free handle is another top feature of these umbrellas.
Inverted umbrellas prevent floor and car drips and close your umbrella outwards while you're still indoors, ensuring you stay dry. Choose from a myriad of colors to match your corporate theme for added impact while C-shaped handle ensures hands free convenience while the  windproof traits make these umbrellas a reliable choice to consider.
Clear Bubble Umbrella
Clear bubble umbrella offer 47 inches width of protection. The clear canopy lets you see what is happening around you. Colored plastic tips and ferrule caps ensure more safety to these custom umbrellas. Metal shaft with 8 panels and sleek clear vinyl bubble design are other highlights of these umbrellas. The hook handle guarantees a good grip even when wet. The wide canopy design will make it ideal for two people, which will further enhance its popularity as office umbrella.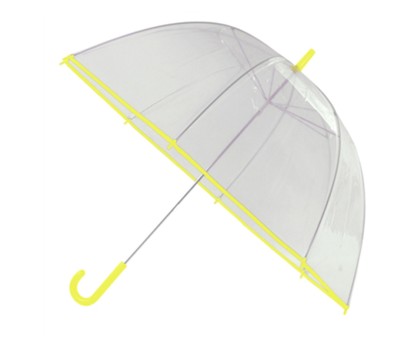 Gust buster umbrellas
Deluxe Fiberglass Framed Umbrellas equipped with wind buster technology is a perfect choice for wet and wild weather. Fiberglass ribs, shaft and frame will enhance its stability and ability to withstand high winds.  Offered in a couple of attractive color combinations, these umbrellas will easily meet your needs.
Need more? Browse our collection of custom umbrellas and choose a model that meets the needs of your employees.