Get your Custom Umbrellas Out to Make Your Brand Popular
If you're looking for an effective promotional tool that your prospects will  never lose sight of and will love to use, then custom umbrellas will be  a great choice.
Using effective business promotional products like custom umbrellas can be a key in ensuring the success of your marketing campaign. While conventional ads like print and TV can be costly and beyond the reach of startup organizations, custom giveaways will make a functional and affordable option to consider.Umbrellas are available in a wide range of price rates and by ordering in bulk, you can bring the prices down further.
Struggling to find where to start? Wondering how custom umbrellas could possibly work to market your brand? This blog post will help you find some answers to your queries. 
Universally popular
Umbrellas are used by people all over the world- not just to stay safe from bad weather but to enhance their outdoor fashion as well. Whether you need a colorful umbrella for the golf greens or just love a trendy printed umbrella for the weekend outdoor activities, umbrellas are definitely getting a workout – which is what makes logo umbrellas such a great marketing tool!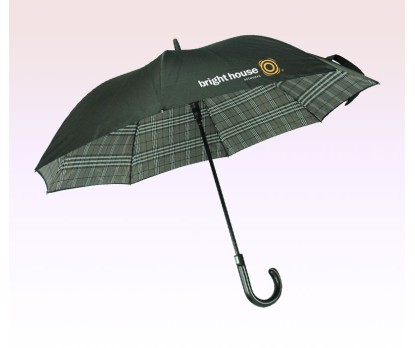 Easy to Customize
Now that you know how effective umbrellas can be as a business promotional product, it's important to take full advantage of the customization options. Print your brand name, logo, contact details and marketing message on one panel, alternate panel or the whole umbrellas to make heads turn. Options are all yours when you have creative handouts like custom umbrellas!

Extended Brand Exposure
Thanks to the incredible functionality and high retention, custom umbrellas will get used over and over again. Whether it's the go-to daily standard umbrellas or the unique party staples of beach umbrellas, every time it's used, your brand will get a bold display. The best part is that your message will be seen not just among the customers but people around as well.  It means that you're more likely to be the business your clients turn to when they need your services next.
Premium corporate gifts
Custom umbrellas not just make popular handouts for your customers but these can be handed out to your clients and business associates. Branded umbrellas to employees will help you to enhance the professional appeal of your work place.
No you see what makes custom umbrellas actually one of the most effective business promotional products available. These premium gifts will create a sense of goodwill among your clients and customers , which in turn will make  new leads and positive word of mouth  publicity.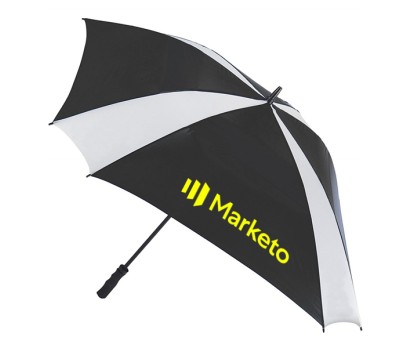 Don't just take our word for it however – try  using custom umbrellas in your campaign to believe it. Explore our complete line of umbrella models in every price rate to find a model that suits your needs!