Custom Umbrellas – Gifts That Never Go Out Of Trend
Choosing custom gifts is an art; it should impress the audience and be useful to them while matching the budget of businesses that hand it out. Promotional umbrellas will tick all these boxes with ease. You can never go wrong with custom umbrellas as these are not something your recipients will shove away as yet another corporate gift they can't use! Everyone loves  to have  a fashionable branded umbrella for bad weather days.
Whether it team building workshops, seminars and conferences, parties or casual meetings, custom umbrellas will make a great promotional gift choice considering its utility and high perceived value.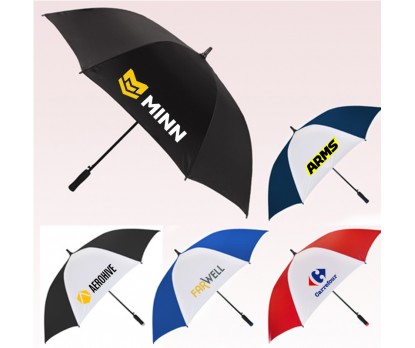 Popular
Imprinted umbrella from a top-notch brand is not just an appropriate gift in the corporate world but stylish addition to any home. Versatile and gender neutral, custom umbrellas can be gifted to anyone and on any occasion. Whether it is your boss's birthday or the closing of a deal with a new client, a logo umbrella will never fail to make heads turn.
Though umbrellas might sound like an unconventional gift for atleast some, it is quite useful and a popular gift choice for people on the move and employees who may have to spend a lot of time outdoors. Umbrellas make great party favors and personal gifts as well. Anything imprinted on the massive canopy of these umbrellas will never be missed.
High utility gifts
Umbrellas make excellent gifts that your prospects can make use of every day. Not just as weather wear items but stylish accessories, as photo props or even as a smart way to stay hidden from the media glare for celebrities.
Choices galore
Umbrellas are available in dime a dozen models, so you can easily pick up a model that will match your theme and budget. From pint sized mini umbrellas to massive golf umbrellas or  patio umbrellas and everything in between, the world of custom umbrellas is truly tempting and diverse.
Here are some of the trending models that can be considered
Antiwind umbrellas: Ordinary umbrellas will get blown inside out in winds, leaving the users wet and embarrassed on a rainy day. This is what makes antiwind umbrellas a smart alternative. Reinforced with fiberglass ribs and vented canopy, these umbrellas can stand up to strong winds effectively while your brand gets a panoramic display even in bad weather.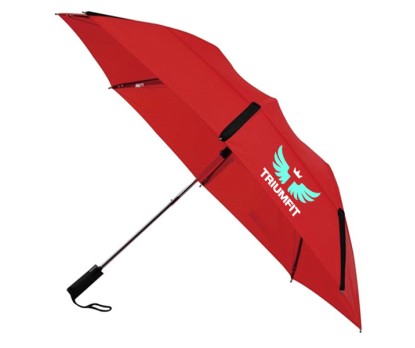 Full color umbrella: Celebrate colors over the massive canopy of your custom umbrellas and make eyes pop! It is impossible for anyone not to see your message and logo over these full color umbrellas.
Need more? browse our collection and choose a model that matches your needs