Custom Umbrellas – Handouts With Real Promotional Value
Umbrellas make excellent business gifts that leave a long lasting impact on the clients. It is impossible not to mention about promotional umbrellas while discussing about value added give away items. Umbrellas are immensely useful and durable for the recipients while it offers ample customization options for the businesses. Win-win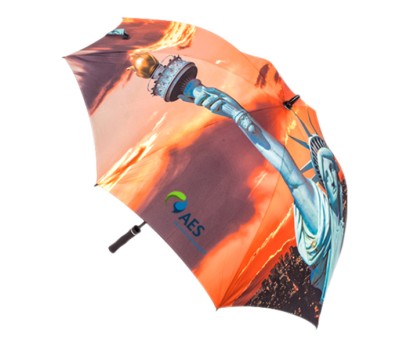 Popular
Custom umbrellas create long-term relationships and also keep the clients brand loyal. The popular models of promotional umbrellas are windproof umbrellas, golf umbrellas, inverted umbrellas etc.  Designed to last long and look good, custom umbrellas enjoy a high retention because your recipients will be incredible pleased  with these value added gifts.
Umbrellas have a higher perceived value than most logo items, which makes it a popular gift choice for all types of businesses. Umbrellas are versatile and popular across all demographics . So, businesses looking for a popular gift can place their cards on custom umbrellas.
Practical
Many corporate businesses prefer promotional umbrellas  as their logo items because of its practical value. Gifts that  get actually used  by your recipients are far superior in branding worth than novelty gifts. Your brand imprint will make impression only when the custom swag that you handed out remains out in the open  rather than stowed away and forgotten about!
Get creative with customization
Umbrella is one of the largest promotional gifts available in the market. The dramatic imprint space is the calling card of custom umbrellas. Get your logo, artwork or message imprinted in full colors all over the canopy, on alternate panels or all panels to make people stop on their tracks. It is simply impossible to overlook these massive umbrellas and your message over it!
Portable
Company branded umbrellas  travel well with your audience thereby exposing your message to a wider audience than you ever thought of! Umbrellas literally make rolling billboards for your brand.  If you are looking for a custom gift that offer real marketing value  and help you your brand earn a high visibility and fame you have been aiming for, look no further than custom umbrellas
Choices galore
Umbrellas come in different shapes and sizes, which makes it easy for businesses to choose a model that go well with the needs of the target audience and their  promotional budget all at once. Whether it is golf umbrella, inverted umbrellas, full color umbrellas or more, there is something for every call in custom umbrellas.
One good reason to use Promotional umbrella is that these have proven to be more visible than most other promotional items.  Custom umbrellas  not just serve as brand reminders for your audience but will help you to easily spread your product message among everyone who sees it!
Imprinted umbrellas are indeed  a great business investment that businesses can't overlook. For the most trending custom umbrellas, browse our collection and choose a model that matches your needs.