Custom Umbrellas Lead The List Of Outdoor Promotional Gifts
Looking for  special gifts for the upcoming outdoor events and activities? One of the most common gift choices is custom umbrellas. An all-time favorite of most marketers, imprinted umbrellas make an easy entry into the essential list of  outdoor promotional items!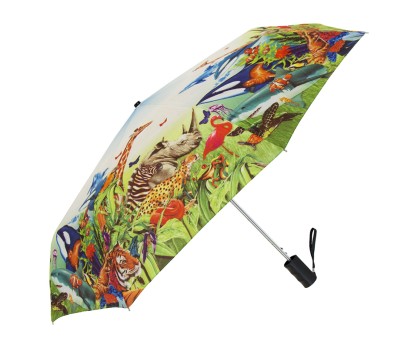 Umbrellas are  in use all round the year – no matter what the season of the year is! The true practicality that brollies ensure will make it a handout with a high perceived value for your clients and employees. Offered in a  huge range  of colors and price rates, you can easily find a model that matches your theme.
Let's be frank about it! You just cannot go wrong with imprinted umbrellas. With so many different styles and shapes to choose plus an extensive color range on offer, you will be literally overwhelmed by the possibilities that branded umbrellas unfurl
Before scouting for promotional umbrellas, here is what you need to think about.
Choose the right Size
Umbrellas are available in a wide range of sizes including pint sized Telescopic umbrella that is of perfect size for the handbag to standard umbrellas that are perfect walking size and beach umbrellas or golf umbrellas that are  bigger models that will still fit the bills of regular use umbrellas. Consider the budget plus customer preferences and the planned usage  before choosing a model.
Find the best  Imprint options
Umbrellas offer a dramatic imprint space spread across 8 different panels, which is what makes it a marketer's delight. You can choose to imprint on one panel, alternate panels or even the whole canopy with an end to end design that will make people stop on their tracks! No matter how you go about it, make sure that your logo umbrellas don't look too crowded!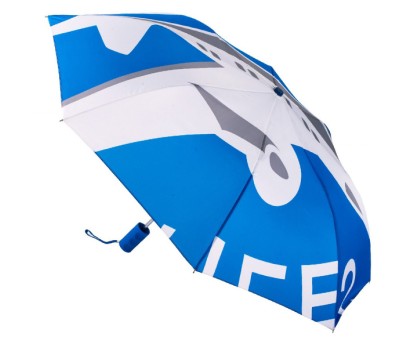 Manual or  auto open
Both manual and auto open umbrellas have their fair share of pros and cons Though it is all down to personal preference, you can consider the target audience and their preferences to arrive at a perfect choice. For instance, if you have a young audience that is always on the go, auto open umbrellas will be a better choice as it is easier to open or close at the press of a button. However, if you are catering to a classic crowd that still upholds their conventional tastes and ways of life, manual umbrellas will be  simply great. Choose from a wide range of models including the old fashioned hook handle umbrella that will stand out in the crowd and in the social media alike!
Branded umbrellas will make a great addition to any outdoor swag. Apart from making your recipients well equipped to head out on their camping holiday or golf weekends, umbrellas ensure a panoramic brand display across a wider audience all though its impressive shelf life.
Do you need more reasons to make up your mind on custom umbrellas? Get started by exploring our complete collection of logo umbrellas to be noticed!