Why Your Company Needs Logo Umbrellas
Umbrellas in your corporate colors bearing imprint on the canopy will make the best representation of your business .
Unique and attention grabbing, custom umbrellas are indeed great conversation starter. Your customers will not only remember the company name, but they will also eventually associate your brand with cool custom retail merchandise as well.
Long term Brand Visibility
Custom umbrellas are a smart way to create long-lasting brand awareness thanks to its durability and long term usage. Thus your message will stay with your target audience for as long as they use it. This is what makes umbrellas an effective marketing handout. These every day item will make your message seen to hundreds of people in different locations, thereby creating leads and  promoting the brand at one time investment.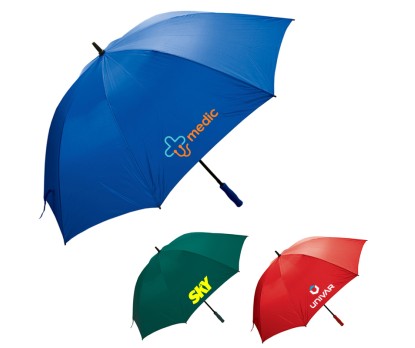 Versatile
Umbrellas are functional, fashionable and are highly retained products. So, businesses looking for a versatile and popular marketing giveaway can invest in logo umbrellas. In addition, marketers can use umbrellas in any marketing campaign with ease without ever looking out of place. Popular among all age groups and demographics, umbrellas will never fail to impress the audience for sure.
Portable
Umbrellas travel easily with your recipients and will follow them wherever they go. Thus your message will get a wider audience than you think . Choose light weight and handy models like mini umbrellas that  are easy to carry and store if you have a travelling audience to cater to.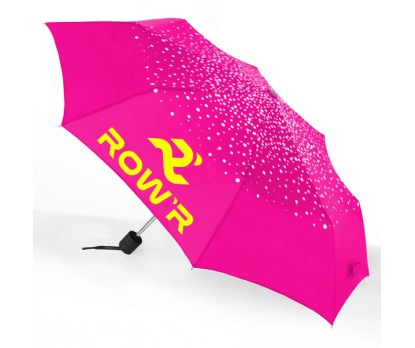 Functionality
An umbrella is an essential thing that everybody should own.  It will help them to stay safe from bad weather and  go about their business even in less than ideal weather. Hence,  your recipient who receives such a gift will certainly value it for high functionality.
Elegant
Umbrellas stand out for its premium design and visual aesthetics. So, if you are looking for an exceptional handout for your high value clients. Designed to last long and perform long term , logo umbrellas will be rated as a high-quality promotional product by your audience.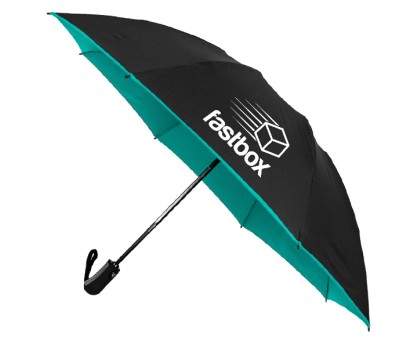 Easy to customize
It is easy to customize umbrellas with  your brand logo and artwork. Moreover, with so many panels on the canopy, you can choose to print your design on all panels , alternate panels or even a single panel. If you are looking for a subtle tone, you can get your message printed on the inner canopy or even handles to make your message stay front and center without being overwhelming.
Custom umbrellas thus make a great giveaway for brands to up their awareness game! How do you plan to incorporate it into your marketing plan?