Custom Umbrellas –  Promotional Items That Are Hard To Ignore
Summer is here! Soon after, autumn and winter will also be upon us as seasons change. However there are certain promotional handouts like umbrellas that are well suited for all seasons and remain popular  all round the year.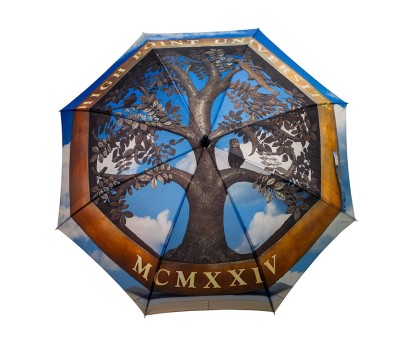 Whether as a gift to your loyal customers or a celebration of a special occasion, everyone will be delighted with gifts of high perceived value like custom umbrellas. By giving away umbrellas printed with your logo, you will stay in the minds of your customers in the best possible way. Apart from keeping the users safe from bad weather , umbrellas enhance their outdoor style as well, which makes it perfect for all occasions- and at home, office or on the go!
In addition to the practical advantages, unique designs and cheerful colors, umbrellas are well known for various other solid reasons. Offered in various canopy materials, arc sizes, handle options and imprint choices, custom umbrellas make highly distinguished giveaways. This allows you to select your promotional gift according to the needs of your target group.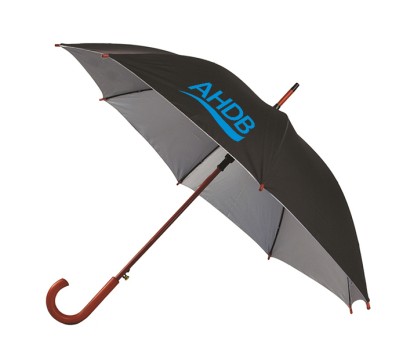 Finally, you can add a personal touch by adding your logo, slogan or artwork to make it stand out. For an understated appearance, you can even get your message imprinted on the inner canopy or even on the handle or carry case. This way your customers will always have your logo with them at all times.
Apart from doing something good for your customers you will also be playing your part in enhancing the awareness of UV risks by handing out custom umbrellas. Designed to last long and look great,  umbrellas make a befitting gift for your high value clients and customers who may have everything.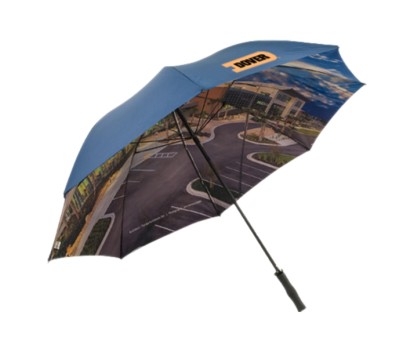 Having a unique design characterizes this special promotional item. Here are some interesting models to consider
Golf umbrellas : Originally designed for the greens, golf umbrellas have become the latest fashion statement for everyone. These massive umbrellas are popping everywhere – be it in universities, fashion high streets or game days, golf umbrellas have become the hottest talking topic for the outdoorsy crowd.
Inverted umbrellas: Made to open and close in reverse direction to keep the dry side closer to the users, custom inverted umbrellas are nothing short of an engineering marvel.  It will keep the rain water within its folds preventing it from spilling indoors or in the cars.
Choose from a wide range of lively colors and prints to impress the audience and make your logo part of their life style. They will indeed be pleased to have these innovative gifts that make lives easier on a wet and wild rainy day.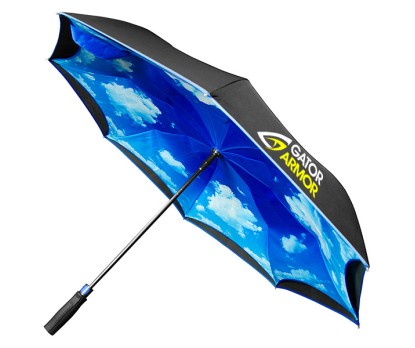 Explore our complete line of custom umbrellas to choose the most appropriate model.