Custom Umbrellas – Proven Outdoor Branding Tools
Bad weather is no match for a well thought out marketing plan. Make your budget work harder and give your brand visibility a boost with custom umbrellas.
Custom umbrellas are essential, every day accessories that your customers and employees will be thankful to have.Whether in the house, in the car or in the office, customers will have a  practical gift they can rely on when it's needed.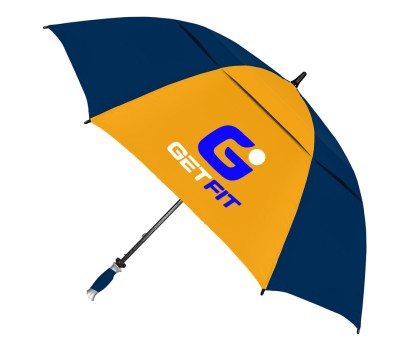 Reports suggest that 77% of consumers cite the utility of promotional product that they receive as the number one reason to keep it.
Umbrellas are handouts with a high perceived value, which will highlight your brand reliability.  Umbrellas are versatile handouts that will fit every promotional plan. No matter whether you give it as a gift with purchases; event handouts or appreciation giveaways , umbrellas are always well received. Show that you care about them by handing out these high utility premium gifts that bear your brand signature.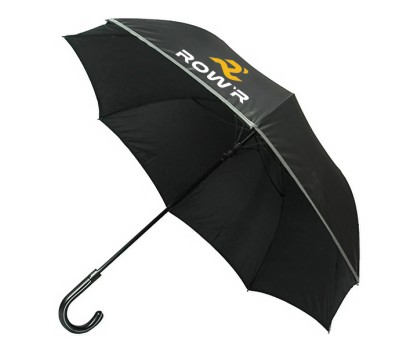 Long lasting and durable, custom umbrellas will work just as hard for your business as for your customers. Umbrellas are available in a wide range of models including golf umbrellas that open wide enough to cover more than one person at a time, antiwind umbrellas designed to withstand heavy rains and winds and travel size mini umbrellas among others. Inverted umbrellas are designed specifically not to drip onto users when they close the canopy of the wet umbrella. Check out these hands free umbrellas that are designed to ensure the ultimate hands free convenience for the users.

Whatever style you choose, our custom imprint will make it complete and more visually attractive. The wide canopy not just shelters your recipients from elements but ensure a dramatic imprint area for your brand's custom logo or message to make excellent walking billboards for your business.  Let's be frank about it! Not many promotional products offer that type of real estate for your brand!
More value for money
Umbrellas are the highest retained custom giveaways with over 14 months of shelf life. Just think of the valuable impressions that these giveaways make during its shelf life on the beach, during picnics, holiday events and more. Umbrellas always remain in plain sight of the crowd and will grab easy attention!
Order personalized umbrellas in a variety of styles and colors in bulk to get bigger discounts. Get your message across emphatically with custom umbrellas that will help you leave a lasting statement among the audience. Our design team is always happy to help you create a logo that matches your brand and your branding theme. Get started right away!