Custom Umbrellas- Quirky Models That Will Make Your Brand Stand Out
Umbrellas are not plain and boring as they used to be a decade or so back. Technology and trends have made modern day umbrellas interesting accessories and stylish props besides being weather wear items. We have rounded up a few interesting models that will not just keep you dry during the next rainstorm but also make you the center of attraction.
Vented Color Crown Umbrellas: You will love it because the vented design will make it long lasting and more resistant to winds while the colored crown pattern will grab easy attention of everyone around. Automatic opening, rubberized matching sure grip handle and extra-strong Black metal shaft are some of the other features that add up to its functional excellence. Make these crowd pleasing models part of your promotional mix and ensure maximum brand exposure at easy rates.
Rebel Umbrellas: Why try to fit in when you are born to stand out? This axiom holds true for these inverted rebel umbrellas that closes away from the users, thereby keeping them dry while closing the umbrellas before entering or leaving a car. The contrasting color on underside will enhance its visual appeal.
Printed Full Color Golf Umbrellas : A stylish umbrella to paint the greens in a riot of colors, these full color golf umbrellas will grab a lot of attention from not just the players but also from the spectators. If you love bold and beautiful colors, Eagle Fiberglass Golf Umbrellas will make another interesting option to consider. The rainbow colored canopy will make heads turn while the fiberglass frame will make it ideal for the windy conditions of the golf links.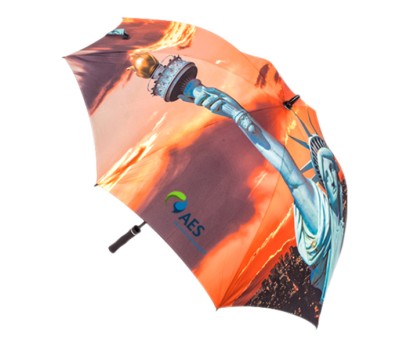 Double Cover Umbrellas : These umbrellas featuring a fully sublimated interior will ensure a great branding experience. Matching rubberized handle and double cover design make sure that your brand message and logo will be enjoyed by user as they walk under these custom umbrellas.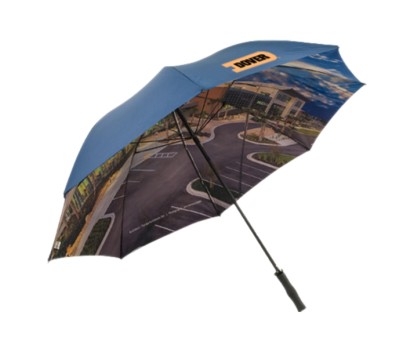 Soho Fashion Umbrellas: These good looking umbrellas that feature pongee polyester canopy with neon piping, automatic opening and Black rubber coated hook handle will make a handy umbrella for your customers. The eye catching neon accents are probably the biggest attraction of these umbrellas. Customize these with your brand, holiday season greeting or taglines to make it truly unique and special.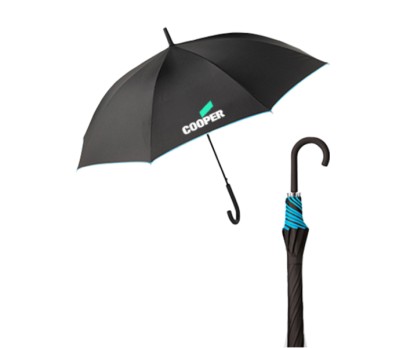 Imprinted Tube Umbrella with Flashlights: With the Halloween party  nights, Christmas night fun and a lot of holiday events lined up for the months ahead, these umbrellas that double pull as a handy flashlight will make a perfect gift to consider. Personalize with your message to make them truly special.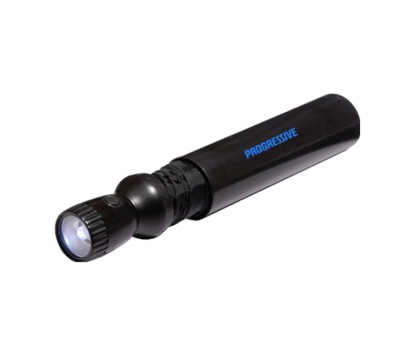 Need more? Browse our collection and choose a model that matches your needs.