Custom Umbrellas – Get One for Every Promotional Theme
 Get your brand noticed rain or shine with these handy custom umbrella giveaways.
Designed to not just keep your recipients dry but to keep your logo exposed even during unexpected rainy days, custom umbrellas are one-size-fits-all. Make use of the generous imprint space to position your brand and logo to get the undivided attention of the world outside!
The best part of custom umbrellas is that these are gifts with a high perceived value. When you need exceptional gifts for those special clients and high profile events,  you need something  truly value added.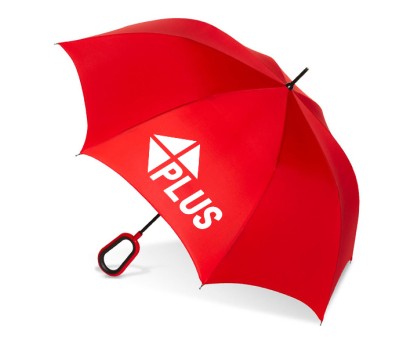 Highest retention
Umbrellas have the longest retention of over 14 months, among custom giveaways which makes it a popular gift choice to impress the audience. Plus, long durability would mean that your brand imprinted on the canopy of these umbrellas will make consistent impressions for a long time to come – at one time investment!
 Incredible choices
Gone are the days when umbrellas used to be plain and basic. These days these double up as fashion accessories that are hard to miss.!Check out some of these interesting models like inverted umbrellas, double canopy models, hands free umbrellas and a lot more.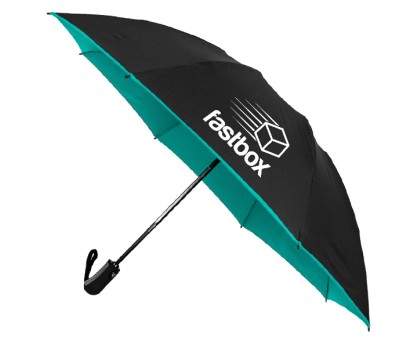 Functional
The high utility is indeed the trump card of umbrellas. Designed to protect the users from the harmful UV rays, umbrellas are the best way to show that you care. The growing awareness of UV safety awareness has made umbrellas a perfect choice as marketing tools
 Versatile
Umbrellas will never look out of place in any promotional context or life situation. For instance, golf umbrellas that were originally designed for the greens are now a rage in fashion high streets, college campuses and among picnicking crowd. Full color canopy and imposing sizes makes it a great choice among small family groups as well. Needless to say, your logo and message imprinted on these umbrellas will get a lot of attention and appreciation for sure.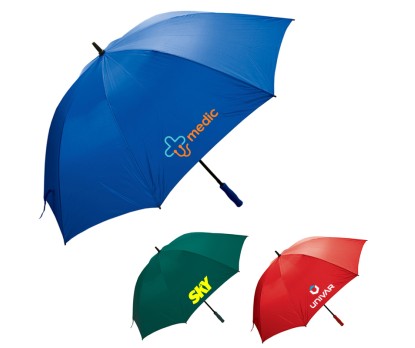 High visibility
Umbrellas stand out in the crowd and   put your message in a grand way even in bad weather conditions. These logo items are not something that  are kept aside and forgotten about. Rain or shine, umbrellas will come out in the open, putting your message right in people's gaze.    Just think of the impressions your brand will make during its shelf life!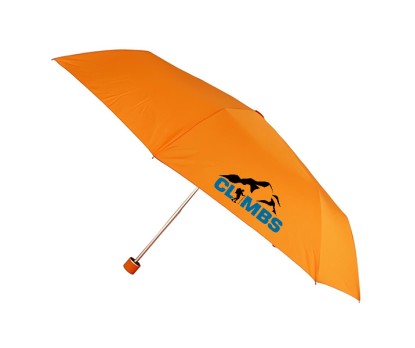 Easy to customize
The generous imprint space of umbrellas  will ensure a creative canvas for the marketers. Apart from adding their basic promotional information like contact details , logo or tagline, umbrellas can be imprinted with artwork and designs that makes heads turn. Check out these full color dye sublimated umbrellas that put up a dramatic display!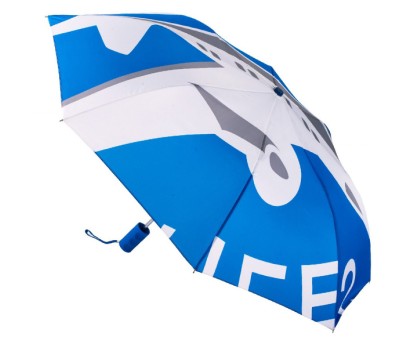 Options are truly endless. How do you plan to use printed umbrellas in your promotions? Share your thoughts with us on our facebook page