Design Your Own Umbrella for Any Occasion and Get Mobbed!
Who wouldn't love an umbrella as a gift after all?  Custom umbrellas are easily one of the best items you can give to your clients, employees and in fact any audience group with your message imprinted on it.  These vibrantly colored umbrellas will make heads turn every time your recipients take it out in the scorching sun or a rainy day!
Customizing umbrellas is fun considering the massive imprint space on offer. You can choose to get your message and artwork imprinted on one panel, alternate panels or even the whole umbrella depending on  your promotional tone.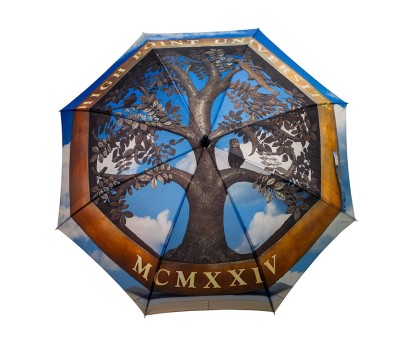 Personalize your custom umbrella in creative ways
Umbrellas are giveaways with a high perceived value, which makes it an ideal choice for special clients and high profile events where ordinary handouts won't be enough. Beautifully made, custom printed umbrellas allow you to print up to eight messages or artwork on its panels.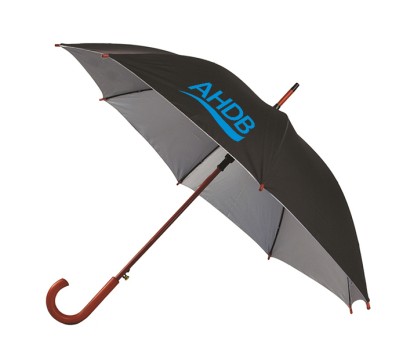 Options galore
Available in various fabric choices like pongee, nylon and polyester, umbrellas offer a lot of options to consider.
Golf umbrellas are popular handouts to impress  not just the golf loving audience but for any golf themed events and activities.If you are looking for a reliable umbrella for the greens, look no further than these vented golf umbrellas that are designed to resist the high winds of the greens. The fiber glass ribs and frame work will make it sturdy and light weight and lightening resistant alike.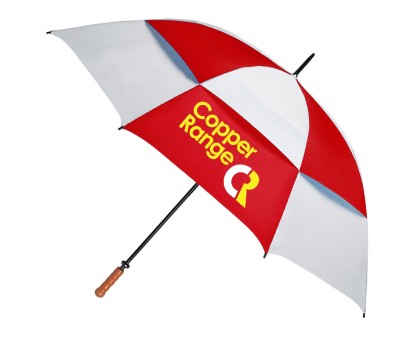 Looking for something different? Check out these square shaped umbrellas that will stand out in the sea on circular canopy umbrellas. Full color golf umbrellas will make a creative canvas to let your inspiration flow. Options are truly endless and when you have versatile handouts like umbrellas, you can stretch your limits till you wish!
Consider a few simple questions to help find the most appropriate umbrellas for your event.
The brand values you want to reflect and  your target market
The umbrella for an awareness campaign is very different from an umbrella as a corporate gift. In the first scenario you can choose entry price models that are easy to sell off to raise funds for your cause. Choose popular and compact models like auto open umbrellas or mini umbrellas for the best outcome.
For corporate gifts, choose classic models like umbrellas with wooden hook handle or unique models like inverted umbrellas that are different than basic models. It will help you to garner a lot of interest among your audience.
Innovative models like hands free umbrellas create interest and draw attention to your brand. Pin wheel umbrellas and cloud and sky umbrellas are some of the other models that can be considered.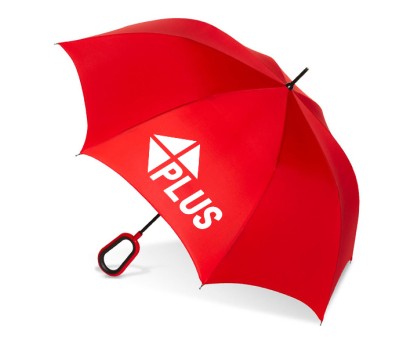 You can even get an umbrella with a flashlight which is more useful for just the same prize as an ordinary model. Eco friendly models of umbrellas with biodegradable wooden handles or recyclable canopy material will make another great choice if you wish to highlight your green credentials.
Looking for more? Browse our collection of custom umbrellas to choose the best or reach out to our team for assistance.