Printed Umbrellas – Premium Handouts To Recognize And Reward Clients
Custom umbrellas make high value gifts for clients, business associates and team members. Whether you wish to build your brand image, brand recognition and loyalty, these premium handouts of logo umbrellas will make a great choice.
Custom umbrellas offer a lot of advantages for your overall marketing strategy.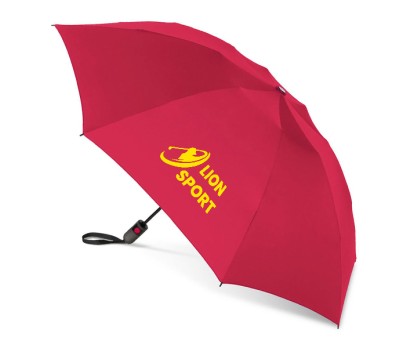 Make use of the large print area
Probably what makes custom umbrellas different from other giveaways is its large imprint area. The best part is that if you wish to adopt an understated promotion, you can choose to get your message imprinted on the inner canopy or even on the handle to make it stay in plain view of the users without being intrusive or outlandish.
If you have a multicolor logo, you can print in full digital color on solid colored umbrellas. Full color fashion umbrella is another popular model to consider. Choose appropriate branding colors that will work best to showcase your corporate colors, logo and message.
Versatile
It will make great milestone gifts, referral gifts or point-of-sale giveaways during holidays that will  get easy attention of your audience. Designed to last long and look great, these logo items will keep sharing your logo and contact information wherever your clients and employees go!  You can adopt a customization style and colors to link your company to the overall advertising feel.
Practical
Given the vast range of climate across the country, everyone may need an umbrella to take cover from both shine and rain. With that in mind, a reliable umbrella will make daily essential for everyone. Add your logo and message on these weather- wear items to not just keep the rain away, but enhance their outdoor style while getting them engaged with your brand.
Limitless options
Umbrellas are available in a wide range of models to cater to every promotional need.  Here are some models that are worth a closer look
Custom golf umbrellas
The massive canopy will offer the best protection from the storm. Offered in a range of eye-catching colors and designs, golf umbrellas can be customized with your name or logo, turning even bad weather in your favor!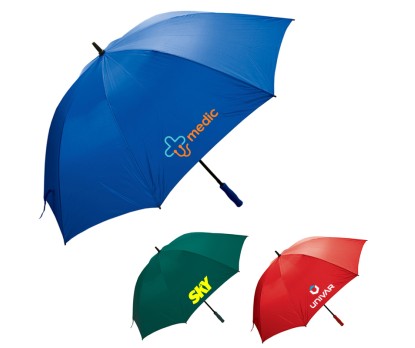 Flashlight umbrellas
This futuristic ​flashlight-umbrella​ folds up to a handy size  and features a super bright LED shaft which lights up keeping your prospects  safe at night by making them visible on dark roads and not just dry in the rain!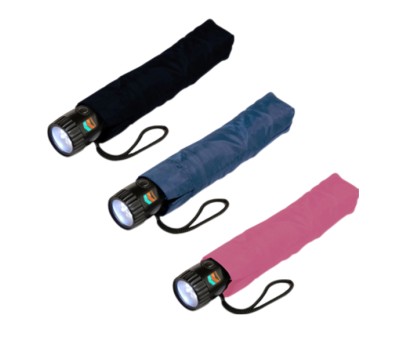 Compact Telescopic Umbrellas
For sheer ease of use and convenience, telescopic umbrellas are unbeatable. The fiberglass frame and the compact design will make it a trusted choice for people on the go. small enough to be folded away  in the  bag till needed, this umbrella is a  popular choice for people on the move and urban travelers.
Are you planning to make custom umbrellas as your swag? Share your ideas with us on our facebook page.