Do's And Don'ts Of  Customizing Market Umbrellas
Imprinted umbrellas make the first impression the best while making your brand stand out. Your message imprinted on the massive canopy of these vibrantly colored custom umbrellas will look  impeccable to visitors and impress them big time. Printed umbrellas are extremely popular at trade shows and networking events. Around 48% businesses attract the attention of attendees by setting up a stunning exhibition space.
Why market umbrellas
These are visually appealing and are easy to carry, set up, and store. These massive colored umbrellas offer more customization options than a conventional walled venue. Cost effective and reusable, umbrellas offer a premium real estate for placing your brand and message.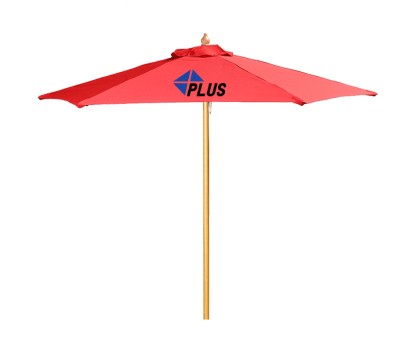 Customization tips that will pay you off
Logo:  your logo is the identity of your brand  and is something that your audience relate with your business. Make sure to place the logo prominently on the canopy of the umbrellas to get easy eyes on it. The logo should be printed in high-resolution and in bold clear fonts and vivid colors. Make sure to place any other image or text without making the canopy look cluttered.
 Strategic Placement
A custom pop-up umbrella might not be of any use if the attendees cannot read the message printed on it. So make sure to place your message strategically to ensure maximum visibility
Colors
Make sure to choose umbrellas in your corporate colors or in Pantone colors. Adding a bold stroke of color increases the visual appeal of umbrellas manifold. The message should be imprinted in a contrasting color to make it pop against  the canopy background. Make sure to stick to 2-3 colors only as too many colors might  make it look  shoddy.  Last but not least, use colors that won't drown  your brand theme!
 Message
Simple and short message is a good way of communication instead of using tons of text that will leave the users confused. Build a focus area at the eye span length where you can place all the core information like logo or tagline. Convey information through  images that are consistent with the brand theme. It will make it easy to understand for everyone who see it.
Quality
It is recommended to use high quality umbrellas especially in outdoor events and trade shows to make it look good and last long. Umbrellas with a longer life span can be reused across various events to ensure maximum value for your dollars.
Get  branded umbrellas to make your trade show booth stand out and leave a statement.