Events Where Custom Umbrellas Can Be Employed In Full Potential
Imagine the exposure your brand and message may get every time your recipients open the umbrella in public places like market, streets or parks. These brilliantly colored and customized umbrellas will do the marketing for your brand on its own without any effort from your end. The optimum logo exposure will make umbrellas a great promotional item.
Custom umbrellas will make a smart way to stay ahead of the competition and that is why you should never think twice about investing on these marketing tools. These logo items will keep the recipients safe from bad weather and offer a fantastic branding option to boost your brand's presence.
Umbrellas give marketers opportunities to perform promotional marketing all round the year irrespective of the season as it will sync well with your calendar-based marketing efforts
Here are some great events where custom umbrellas can be employed.
Golf holidays
Outdoor events like golf will set a great background for your brand promotion. Gain exposure and enhance your brand awareness by using custom golf umbrellas that will get all eyes on your message during game days and other sporting events.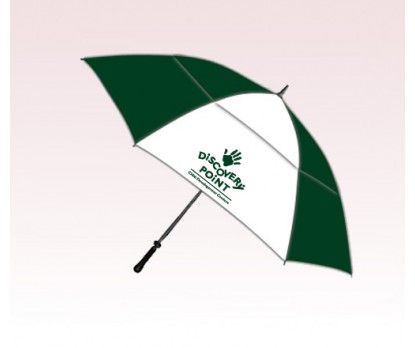 Outdoor Business events
Logo umbrellas make great handouts for your clients and customers. Whether it is outdoor trade shows, product launch or business events, logo umbrellas will make a superb promotional swag thanks to its utility in any outdoor setting. Your logo and message imprinted on these will get instant fame.
Seasonal events
The best kind of marketing involves solving a problem and providing an essential need or service. So, handing out imprinted  umbrellas during rain will make a great marketing strategy to draw easy attention and show that you care. Your customers will remember this gesture and will be confident that your brand will be on their side when they need it.
Everyone may need an umbrella while going for work, during road trips and camping weekends. By handing out custom printed umbrellas you can create a positive experience and better brand recall through it. Subtle and interesting promotions without the marketing pitch is what you are looking for, nothing can match the charm of logo umbrellas.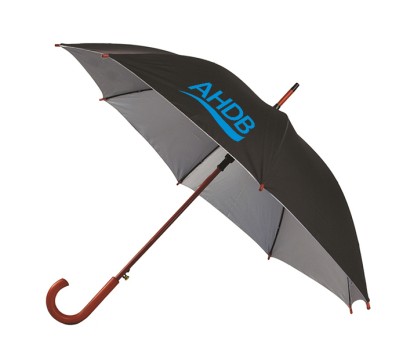 For corporate events
Reward employees with corporate Umbrellas and let them be your best brand ambassadors. When they carry these stylish umbrellas imprinted with your message,  it will not just enhance their brand pride but piques interest in the social circles and may spark conversations  on your brand. Apart from highlighting their workplace credentials, it is great occasion for them to celebrate the company colors as well.
Need more tips on branded umbrellas as gifts? Watch this space for more blog posts or  contact our product team to get started.