Few Sound Reasons That Make Umbrellas Value Added Gifts
Custom umbrellas are designed  to both shield people from bad weather and promote brands. Available in a wide range of models, colors and patterns, these make an incredible part of your brand's marketing campaign. People always use umbrellas, which makes it easier for them to remember the brand or company that gave it!
Studies show that as much as 89% of customers can recall the brand on promotional gifts that they have.
Versatile and gender neutral, custom umbrellas make a perfect gift choice for all types of events and occasions. The big plus is that apart from promoting your brand, imprinted umbrellas make great personal gifts and party favors that your family members and friends will truly love.
Custom umbrellas also make great photo props and event décor items that can bring life to even low key events whether it is staged outdoor or indoor. The colorful umbrellas can be used to deck up the stores to promote special sales or holiday deals.
Here are some of the trump cards of promotional umbrellas
Huge Return on Investment
Umbrellas are practical; everyone will find it useful to stay safe from bad weather elements. The high retention of umbrellas will make it a value added gift that can ensure a high return on investment. Reports say that umbrellas enjoy a retention of over 14 months on an average, which makes these one of the highest retained custom gifts.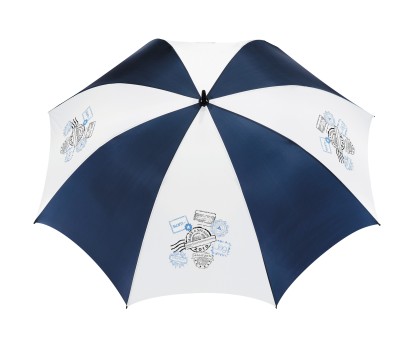 Visibility
Logo umbrellas are seen regularly not just by the people who use these but passersby  who will easily be drawn by its beautiful color imprints on them. Big and over-sized umbrellas are great handouts during sporting and corporate events.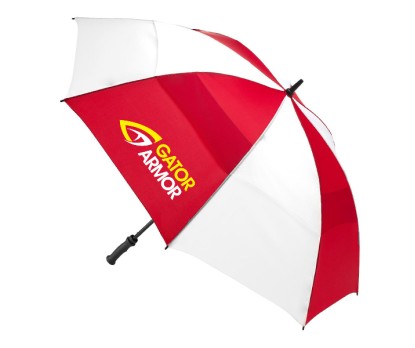 Flexible price rates
Umbrellas are available in just about every price rate. From budget friendly mini umbrellas  that start for a few dollars to massive patio umbrellas and vibrant golf umbrellas and everything in between, you have a wide range of models in custom umbrellas.  Match your budget and the audience tastes to find a perfect pick. No matter which model you opt for, it is an undisputed fact that umbrellas make lasting impressions at one time investment.
Large Imprint area
The ample imprint space will give you a free hand in positioning your logo and message in a big and bold manner to turn heads easily. Whether it in on golf greens or the shopping street, custom umbrellas will make sure that your message gets read even from a distance. Make the best use of it by using taglines, stunning artwork and interesting message that will evoke curiosity in the minds of whoever sees these umbrellas.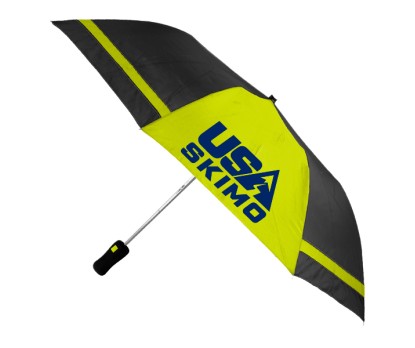 How has been your favorite way of using custom umbrellas? Share your ideas with us on our facebook page to join an interesting discussion