Get Maximum Brand Exposure With Minimum Investment With Custom Umbrellas
Every marketer strives to get maximum brand exposure in the most cost effective way possible to ensure a successful marketing. Umbrellas are something everyone needs to stay safe from bad weather and even to enhance their outdoor dressing style. Highly practical, custom umbrellas make handouts that  can be used time and again. The huge branding area is the winning card of custom umbrellas. Get your logo and message imprinted to make an impressive moving billboard that nobody can overlook.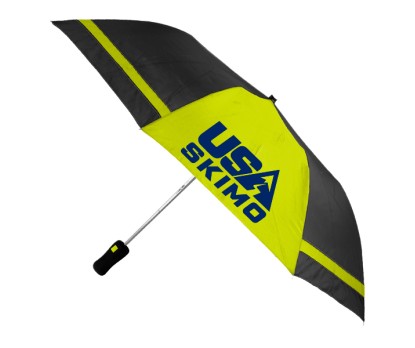 Available in a wide range of umbrellas for every outdoor situations, umbrellas offer a lot of choices so, you will never be short of choices irrespective of your style and budget. Whether you need custom umbrellas for a beach day,  a corporate golfing holiday  or a budget friendly and handy  umbrella for the regular commuters, you will find all these and more in every price rate.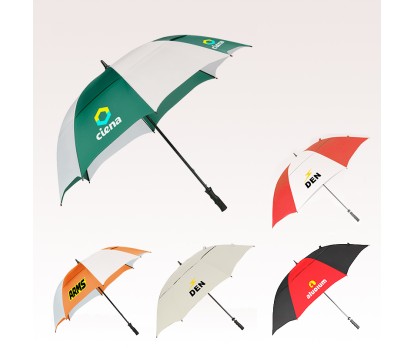 Versatile
Versatile and popular, umbrellas can be effectively used to promote any types of events  or to reach out any genre of audience without being out of place. Popular across all age groups, umbrellas have undergone a fashion twist in recent time to suit the tastes of the modern  users.  Forget about those bland and boring black canopy umbrellas that were designed just to keep people safe from sun and rain. Today, umbrellas bring in fashion and functionality in equal measures to make it much more than just a weather protection item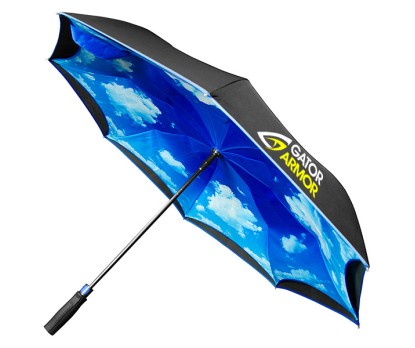 Limitless options
Check out some of these interesting models like USB umbrellas, inverted umbrellas, hands free umbrellas and more, which reserve a place in the hall of fame of some of the most popular custom giveaways.
From budget friendly mini umbrellas to premium range of golf umbrellas and everything in between, you can choose a perfect model that will not just align with your brand image, but also meets your customer's needs. Get creative while customizing umbrellas  by choosing interesting taglines, artwork or quotes to engage your audience and make your message part of the life style of your audience.
High perceived value
Umbrellas hold the rare distinction of being custom giveaways with high perceived value. So, if you have been looking for an elegant handout that will impress even the high value clients and regular employees, then umbrellas will make a safe bet.
High retention
Umbrellas enjoy an impressive lifespan of around 14 months and more. So, your message is all set to have a long term brand display during which your message is likely to travel miles with the recipients, taking your message to a wider and farther audience without any repeat effort or investment.
Outdoor promotions can be challenging during bad weather. However, interestingly, custom umbrellas can even turn hostile weather in your favor by ensuring a grand display for your brand wherever your recipients go thereby creating consistent impressions. So, how do you plan to include umbrellas in your promotional plan? Share your thoughts with us on our facebook page.