Get Prepared For the Summer Umbrella Season With The Best Models
Well, are you prepared for umbrella season of summer to stay safe from UV risks while being outdoors? Rain or shine, every season screams umbrellas, thanks to the better sun safety awareness among the audience. Businesses looking for a thoughtful client gift, milestone giveaways with a high perceived value or a referral gift that will get used time and again can all invest in custom umbrellas confidently.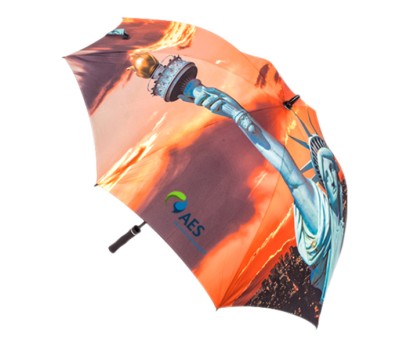 Picking the perfect branded umbrella!
Promotional umbrellas are available in a wide range of models and colors so there is a perfect model for everyone!  If you find choosing the best model is a bit challenging, here are our top suggestions that will help you make a head way.
Budget friendly Mini umbrellas
Handy and small in size,  yet high in utility, custom mini umbrellas are available in a wide range of models and colors. Ideal for people on the go, these umbrellas that will fit easily in bags and purses will enhance the portability of your message and will even make your brand the talk of the town!
Auto open umbrellas
Perfect size for the urban users, these auto open umbrellas are available in various models including those with windproof features plus higher flexibility and stability in windy conditions. Choose from a palette of colors to match your theme or the seasonal trends to leave a statement.
Antiwind umbrellas
Designed to withstand the high winds and adverse elements, custom antiwind umbrellas make a reliable choice during summer storms. Offered in a wide range of price rates, these umbrellas are available in various canopy sizes  that will meet the diverse needs of every genre of audience.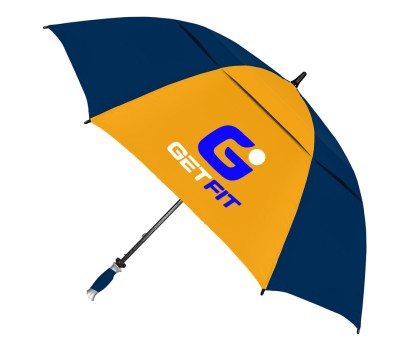 Inverted umbrellas
Basically designed for the rainy season, inverted umbrellas will make a great choice during sunny summer as well thanks to its vibrant color choices and prints that will go well with the fashionable summer apparels of  your recipients.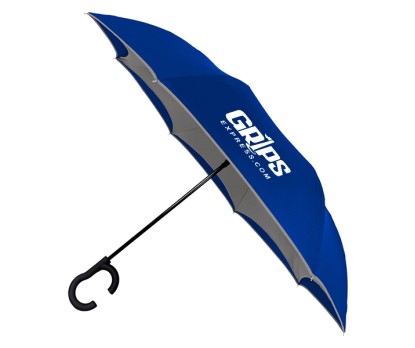 Hands free umbrellas
The innovative design of these umbrellas coupled with the brilliant color choices will make hands free umbrellas a top choice among promotional brollies. The users get the incredible advantage of being able to hold the umbrellas with their wrists using the  loop shaped handle while leaving the hands free. Choose from a wide range of bright colors that will set a perfect backdrop for your logo and message.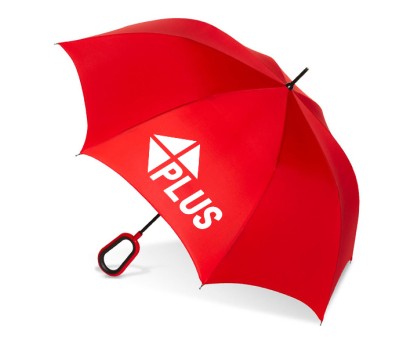 Golf umbrellas
These massive umbrellas are not just popular in the greens but make a great choice among  every genre of outdoorsy audience across all age groups. Available in a wide range of interesting models like full color digital imprint canopy and those with reflective stripes, custom golf umbrellas are perfect size for a small family or even a cheerful gang of friends!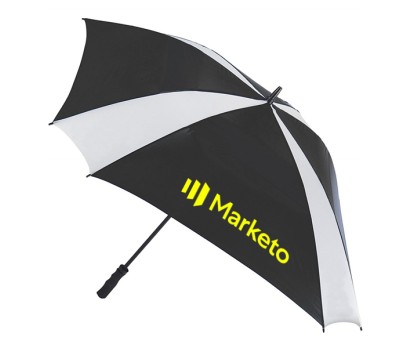 Need more? Browse our collection of custom umbrellas and choose a model that will match your needs and budget.