How to Build Your Brand Identity with Personalized Umbrellas
Every business needs to catch the eye of its customers and that's why you shouldn't miss out the branding opportunity that custom umbrellas can offer you.
Offered in a wide range of fabrics, colors and models with incredible customization options, custom umbrellas are a perfect marketing tool. It can be an umbrella for your employees, clients or customers to use on the job or to take as a gift. In both cases, custom umbrellas will create an impact for your business and strengthen your brand identity.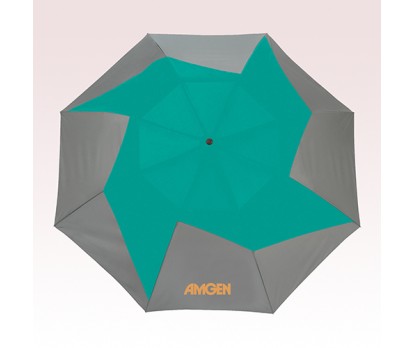 High visibility imprint space
Humans are curious by nature. An interesting artwork or message on the canopy of umbrellas will grab the attention of everyone who happens to see it and will create a great impression for your brand. First impressions are important, so make sure you make a good one with your potential clients with these popular handouts!
Umbrellas are fundamental in a business field such as hospitality and café where outdoor publicity is of great importance. Umbrellas can also help customers recognize your brand during food fests and trade shows easily while making a statement to those around. You can show everyone what you are made of, your colors, your logo and your motto to highlight your business identity in style.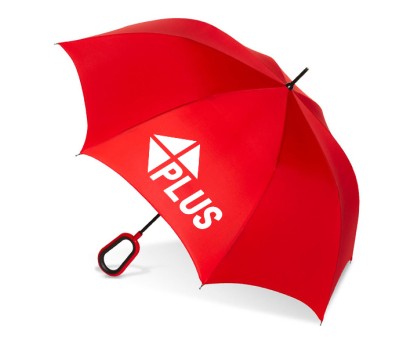 Events
Any fair and exhibition can be a perfect occasion to show up with your custom umbrellas to gain easy attention of the attendees. Umbrellas are dynamic and  a useful way of marketing your business.
As contest prizes
If you are planning to host online contest and exploit the absolute power of social media, custom umbrellas will make excellent handouts. Take your marketing efforts online by creating interesting social media competitions and  generate positive buzz by awarding winners umbrellas as gifts. When it comes to marketing your business, you have to choose an appropriate method of promotion so that people recognize it. The more people are aware of your company, the more likely you are to attract new customers. Umbrellas remain out and about in all four seasons and put your brand on a wide display.
 If you haven't already incorporated custom umbrellas into your marketing strategy, now is the time. Gain visibility and capture the attention of wide audiences at one time investment with these high utility handouts of umbrella. Choose from a wide range of fashionable models like inverted umbrellas, hands free umbrellas, reflective strip umbrellas and clear canopy umbrellas among others that will enhance the outdoor style of the audience.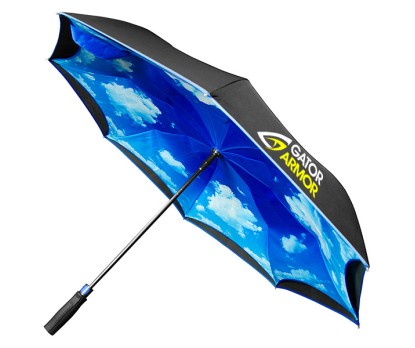 To learn about how you can customize umbrellas check our blog or reach out to our audience.