Imprinted Umbrellas – Special Handouts for Special Branding Needs
Umbrellas may not ring a bell in most marketers' minds as a possible promotional item because of its apparently higher price rates. However, the fact is that  giveaways like custom umbrellas with a higher perceived value are well appreciated, retained and above all ensure assured returns on investment for marketers.
Studies show that umbrellas are one of the longest retained items in promotional gifts with an average retention of 14 months or more. So, just think of the impressions your brand imprinted on custom umbrellas will make during its rather long shelf life.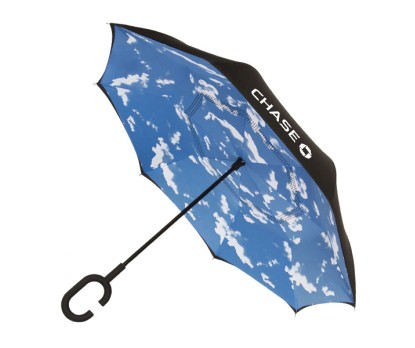 Selecting the right umbrella can be a difficult task considering the countless models on offer. More importantly, you need choose an umbrella that is suited for the specific needs of your recipients whilst effectively promoting your brand. You never know when a sudden deluge of water could come down or the sun will beat down mercilessly leaving everyone run for shade. Why not let your clients and employees be prepared by handing out a premium umbrella?
Here is a quick list of some of the best models that will never fail to impress your audience and enhance your marketing mix.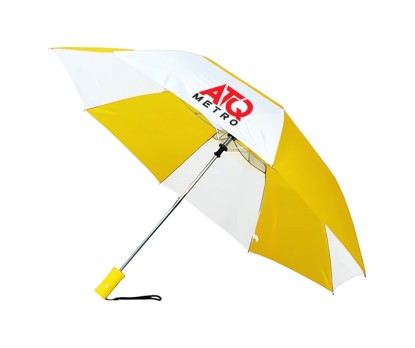 Auto open umbrellas for corporate events
Bringing a high level of sophistication to umbrellas, these sleek auto open umbrellas win hands down as business umbrellas for your corporate clients and employees. Offered in a range of classic colors, this umbrella fits smoothly into your corporate identity.
More importantly, you can choose from various models including antiwind umbrellas with fiberglass design or vented canopy to make it all the more reliable. These umbrellas when purchased in bulk come at a great discount. Get these functional umbrellas with your full color imprint and get heads turn – literally!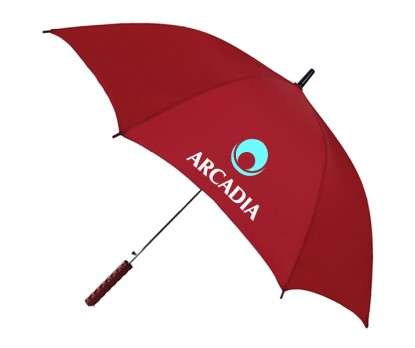 Golf umbrellas
Enhance the golfing experience of your audience with bespoke golf umbrellas that are wind resistant, lightning resistant and above all durable. Choose from a wide range of models including full color canopy models  or those with reflective strips to suit the specific needs of your audience.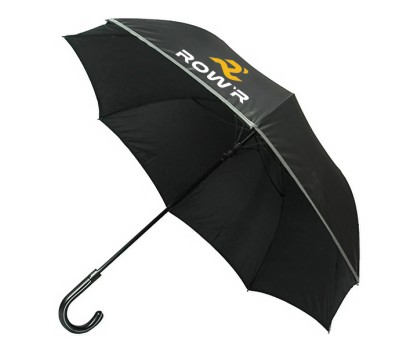 Kids Umbrellas with Custom Printing
Get your message into the family audience and impress kids and their parents at once with custom kids umbrellas. Keeping your little audience happy with these colorful umbrellas is the shortest route to tug the hearts of the other members in the family as well. Children are always fond of cute giveaways like umbrellas that are worth showing off among their friends and teachers. So, your brand imprint will easily get a bigger audience than you thought.
Children need to be kept safe from sun and rain. Get these kids umbrellas with hook handle that are great for promoting schools, gaming centers and also kids stores. custom printing to ensure your young ones are prepared for rainy days. These cute umbrellas feature push-up design, plastic safety protectors to cover all sharp tips and a sturdy fiberglass frame. Offered in kids friendly color patterns, these umbrellas imprinted with your brand and message will indeed be a popular talking topic everywhere.
Which umbrellas model are you planning to make your summer swag? Share your ideas with us on our facebook page.