The Best Ways To Use Custom Patio Umbrellas
Patio umbrellas are the big brothers in the family of umbrellas that stand out with its impressive canopy and massive sizes.  Available in a wide range of colors and prints including full color imprint models Patio umbrellas will make eyes pop literally.
During fair weather season like summer and early fall season, businesses especially cafes and restaurants often invest heavily in custom patio umbrellas to get their message outdoors and reach out to their alfresco dining crowd. These massive umbrellas not just protect the customers from the weather but ensure an outdoor dining experience all the while enhancing the seating capacity for the cafes.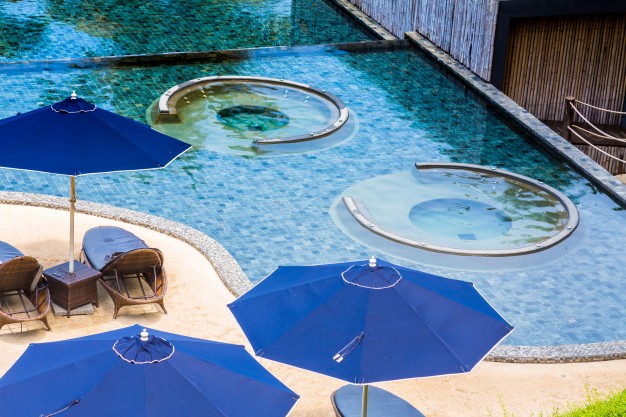 Big , bold and made from extra durable materials, patio umbrellas can withstand sun without losing their sheen and stylish look. You can get your logo, artwork and message imprinted on the massive canopy to pique easy interest among anyone who sees it. Whether you get it printed  on each panel, alternate panel or even the whole umbrella , custom patio umbrellas never fail to maximize brand exposure.
Patio umbrellas often come with tilting features  to ensure maximum sun protection for the users. Reusable patio umbrellas make good investment for marketers looking for repeat impressions at one time investment. These colorful parasols will add a  festive flair to even low key events and can be used to add a pop of fun colors and enhance the visual appeal of  the outdoor cafes.
We bet, your diners will be incredibly pleased with these colorful umbrellas that bring in a dramatic charm to the outdoor dining settings. Plus these will set a great photo prop for their snapshots that go straight into the instagram page to grab easy spotlight .
Patio umbrellas are versatile and fit into any marketing plan with ease. Apart from pubs, clubs, cafes and restaurants these custom umbrellas often get used during various other locations like fun parks and trade expos. So, if you're looking for a sure shot way to get your brand noticed and enhance the milieu of your venue without being overwhelming, then patio umbrellas might well be the best choice for you.
The best part is that these custom umbrellas are not only useful for weather protection but make a great way of mobile promotion to get your brand noticed. Easy to carry across venues and events, patio umbrellas are designed to last long, make heads turn and above all leave a lasting impression in your audience.These umbrellas need to be stored safely during high wind and dried out if these get wet to keep it long lasting.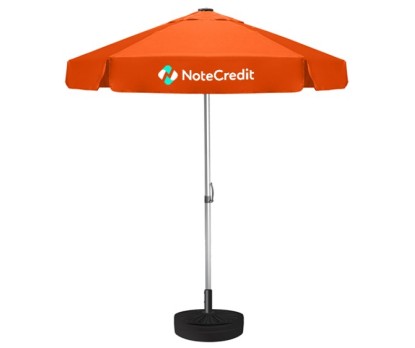 Make sure to get on top of the trends by exploring our complete line of custom patio umbrellas that are hard to resist!