New Arrivals In Custom Umbrellas Just In Time For Outdoor Summer Fun
Who doesn't like to wear the latest in weather wear to celebrate the change of seasons? Make use of this trend while choosing promotional gifts for your recipients for maximum impact. Trending gifts enjoy the best retention and popularity as the recipients will hang on to these fashionable gift items and love to show it off in their social and friends' circles. Now that the spring and summer outdoor fun season is fully on, there can't be a better gift idea than custom umbrellas.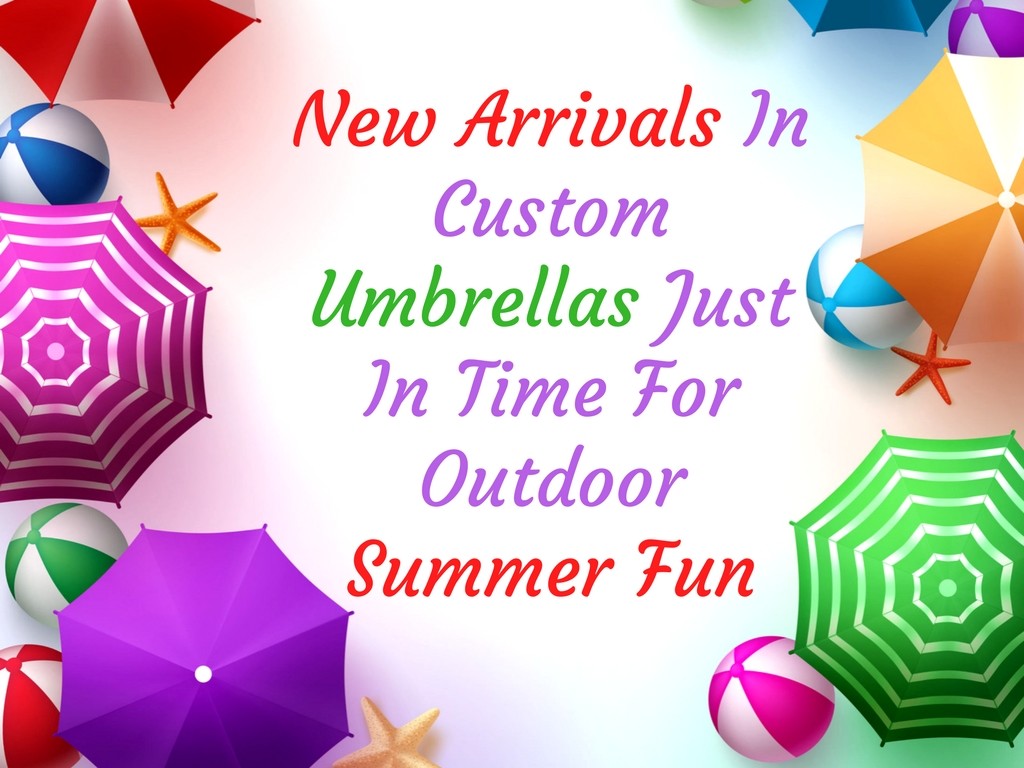 Here are a few of our latest custom umbrella models that you will surely love to make your promotional items.
Umbrella with Collapsible Cover: Check out this umbrella that comes with a special retractable plastic cover that slides easily over the entire umbrella. The no drip feature of these umbrellas with collapsible cover will make it a great choice for the rainy season as these umbrellas will not wet the floors or the cars. The unique cap at the tip of the umbrellas will keep the water from dripping out till you loosen it to drain the water out anytime you wish. Made of water resistant material, this umbrella will ensure absolute comfort and keep the users dry.
Double Cover Umbrellas: These double cover umbrellas flaunt two different designs on the outer cover and the inner cover. A fully sublimated interior will let you place one large image over the entire interior of the umbrella to offer the ultimate brand experience for the users. Loads of fun and vibrancy, double cover umbrellas will put your brand over the heads of your recipients, literally! Grab the double canopy space advantage of these umbrellas and put your brand on a wide display.
Domestic Fashion umbrellas: Why should umbrellas be bland and only functional? Check out these fashionable and trendy fashion umbrellas that come with a delightful wooden shaft and curved handle that will give a quirky charm to these umbrellas. These custom printed domestic nylon umbrellas will make a perfect moving billboard for your brand and message because your recipients will find it hard to resist these pretty brollies that are designed to please people and turn heads ! Check it out right away.
Vented Color Crown Umbrellas: Create a dazzling display with these umbrellas that come with a colored upper vent with contrasting black lower vent. The windproof frame construction and extra-strong black metal shaft with matching sure grip handle are the other functional features of these umbrellas. The vented color crown umbrellas will make it a good choice during gust and stormy conditions as the wind will be channeled through the vented canopy thereby keeping the umbrellas steady and upright.
Need more? Just browse our impressive collection of custom umbrellas and keep an eye on the new additions that we are making regularly to make sure that you have the latest custom umbrellas in town!