Personalized Map Umbrellas- Make The Whole World See Your Brand Literally!
Gone are the days when umbrellas used to be purely functional. These days, there are more of props and fashion accessories that will brighten the profile and add a pop of color and character to the ensemble. Everyone needs umbrellas to stay safe from the harmful UV ray risks all round the year. Quite rightly, custom umbrellas remain one of the most popular promotional items in the industry. The generous imprint area of the umbrella will make it a great billboard for your brand and message. Umbrellas are offered in a mind boggling range of models and colors. Be it the pint sized mini umbrellas to the massive golf umbrellas and the head turning fashion umbrellas and more, there is something special for everyone here.
Now that the fall season promotions are on, marketers are placing bulk orders on these practical items that people start using the moment they get it. Umbrellas are never trashed or misplaced and the best part is that anything imprinted on these will be put on a proud display everytime people hold umbrellas. To complement the changing trends and seasons, umbrellas undergo rapid changes in designs and colors. So, if you are looking for a fresh design and an inspiring model in promotional umbrellas, look no further than these map umbrellas. Imprinted with the maps of cities, states or even the world, these umbrellas make an interesting spectacle for anyone who sees it and double up as a handy reference for the users.
Here are some interesting models in map umbrellas
43 Inch Arc Promotional DC Metro Map Automatic Open Umbrellas: These umbrellas with colorful print of the DC Metro system map come handy not just on a rainy day but also help you to find your way around Washington. It is easy to explore the vibrant national capital of DC when you have these DC map umbrella even if you don't have a city guide in hand. Know about the must see attractions, landmarks, hotels and everything interesting about this city! This auto open umbrella folds 12″ long and opens with an arc 43″ wide and come with a wind Resistant Steel Frame and a Pinch Proof Runner to Protect Fingers. This custom umbrella can be used to promote travel agencies, road trips, cab services and more.
43 inch New York Subway Map Customized Umbrellas: These umbrellas that bear the colored map of New York will make a perfect city souvenir and a promotional item for businesses. Anyone caught in the rain will have a pleasant surprise as these subway map umbrella when opened unfurls the full New York city map! Everyone will be curious to take a closer look of these unique map umbrellas and your brand and message will never miss their attention.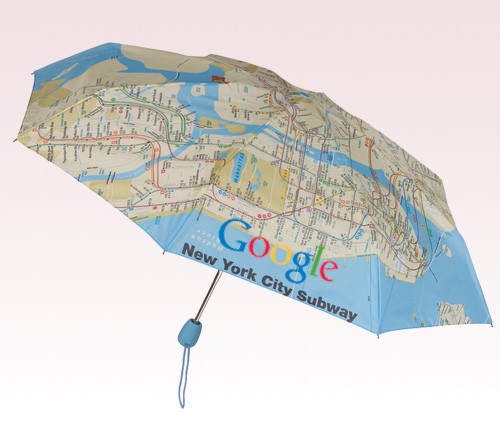 43 inch Arc Custom Printed Logo Umbrellas: These attractive nylon umbrellas that carry the design of the world map will grab easy attention of everyone even from a distance. This 43" arc auto open umbrellas have windproof steel frame, which makes it safe and reliable even in gusty conditions and heavy rain. Personalize these with your brand, message or artwork to impress your audience and to make a value added gift which will continue to make impression without any repeat investment or effort.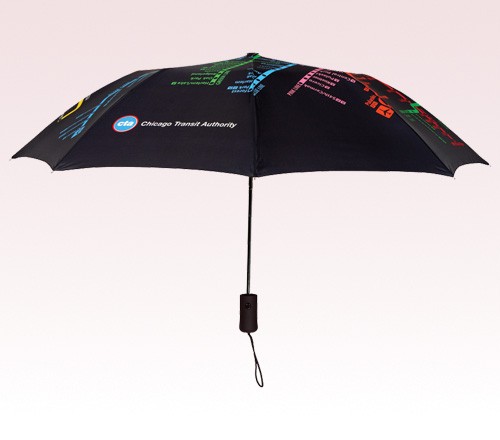 Which of these umbrellas did you find the most interesting? Share your thoughts at the comments section.