Promotional Umbrellas  For Every Occasion
Umbrellas are hard to miss! Get the eyes  of your prospects  on your brand by using custom umbrellas as your promotional swag.
Umbrellas are functional and fashionable alike and will make a perfect gift choice for individuals who are always on the go and need to stay safe from elements.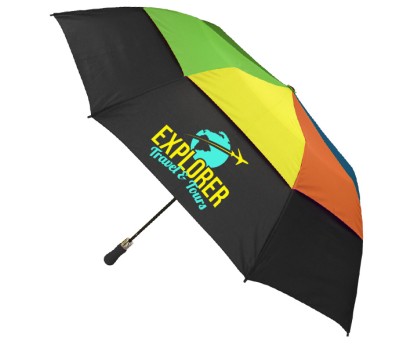 Easy to customize
Umbrellas are a fun and playful items to brand and are great for any occasion. From awareness events to business branding and employee appreciation, custom umbrellas will fit every marketing theme with ease. Planning an outdoorsy company retreat? Surprise them with custom umbrellas with your company logo to get them excited. Looking for a value added gift to your donors? Consider umbrellas
Now let us walk you through the benefits  of branding umbrellas to get the most out of your marketing budget .
Perfect all round the year
Umbrellas are not just for summer and rain but comes handy even in pleasant weather conditions. This is because invisible UV rays persist in the atmosphere all round the year. Whether it's for a walk in the park or the beach, umbrellas come handy wherever they go.
A Top Choice for Outdoor Events
Umbrellas are the perfect giveaway for 5K runs and other  outdoor  events. They are useful and have a higher perceived value than most promotional merchandise . Above all, it will provide your company with a well-deserved brand exposure.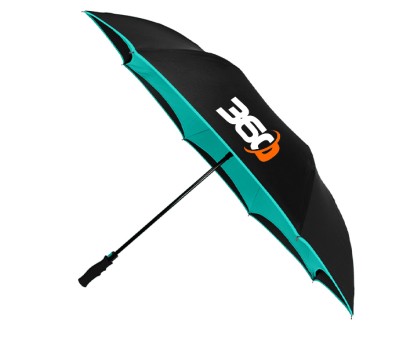 Great for Traveling
Small and compact umbrellas like auto open umbrellas are ideal for travelling and help them to be prepared for the unforeseen weather changes. Plus, your brand will gain authentic brand exposure everywhere they go!
Fun and Versatile
Umbrellas are also available in various models and colors. They are  fun to customize and are  reusable and unique. No matter what your marketing  plans are , you can be sure your customers will want to get their hands on these popular giveaways and use it. However an umbrella need not always be a popular choice for brands looking for promotional giveaways. This means, you never need to worry about your competitors coming up with the same promotional item.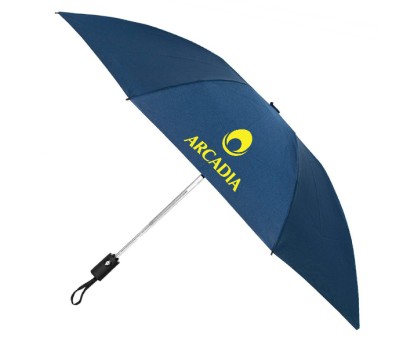 Tips to Consider
Before you choose a custom umbrella, there are a few things you'll want to keep in mind. It will definitely help you to find the right umbrella model that will complement your marketing initiatives.
Customization
Consider the type of customization that you wish to adopt for your custom umbrellas. Further, you can choose to  get your message and design printed on one panel , alternate panels or even the whole canopy in full color. However, if you have an intricate or creative design you want to highlight, you can choose to place your design on the inner canopy or even on the umbrellas case! It will also keep your message on full display without being overwhelming.
Purpose
Moreover, not all umbrellas are the same. Each model  is designed for a different purpose. Whether you wish to reach out to an active outdoorsy crowd, the golfing aficionados or  the travelling community , we have appropriate models to choose from. For instance  if you are scouting for a playful employee gift for your upcoming retreat, choose telescopic umbrellas or mini umbrellas that are compact and travel size . It will complement your theme and impress the audience at the same time.
Need more tips? Watch this space for our daily blog posts to stay on top of the trend