Umbrellas Make smart Corporate Gifts
Umbrellas are indeed useful promotional items and are ideal as gifts during corporate or promotional events. Due to the widespread use of umbrellas in the business world, they are even seen by many with a high perceived value. Everyone needs umbrellas to stay safe from elements. So, by handing out custom umbrellas you can literally make your brand part of the everyday lives of your prospects.
Durable
Further, umbrellas are designed to last long and look great. Models like antiwind umbrellas withstand high winds and harsh weather conditions easily. Longer the retention, greater will be your brand exposure. In addition, your recipients will relate the quality of the custom giveaways that they get with your brand identity. So, these high quality gifts will indeed go a long way in enhancing your branding potential.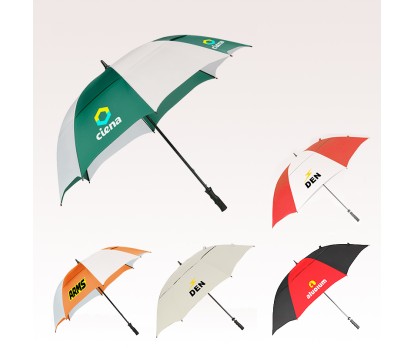 Easy to customize
Branding is definitely vital in increasing brand awareness for your company. hence, your logo and message printed on the massive canopy will get a lot of attention and appreciation from everyone around. Choose from different customization options like screen printing or full color dye sublimation. You can choose to be as bold or understated as you wish by placing your message on the outer canopy or the inner canopy or even the umbrellas case or handle as you wish.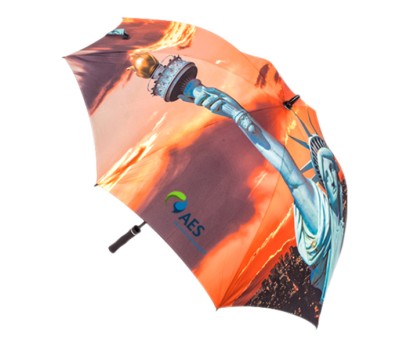 Universal
Umbrellas are dynamic and elegant handouts that wont look out of place in any promotional setting. Ideal as corporate gifts, wedding favors, referral gifts and awareness giveaways, umbrellas will make a great investment for your promotional dollars. Umbrellas are popular across all age groups and demographics so that you can incorporate it in any promotional plan with ease. If you have been wracking your brain for the most appropriate handout that will impress every genre of your audience, look no further than custom umbrellas.
Portable
Umbrellas travel easily with the recipients, which means that your message imprinted on it will go wherever your recipients go. Thus your logo will reach a much wider audience beyond the targeted users. A well customized umbrella will also set off the much desired word of publicity for your message.
Choices galore
Umbrellas leave your audience in awe by the sheer multitude of options on offer. Choose from a wide range of models including music umbrellas or golf umbrellas which will fit the bills of outdoorsy crowd. The travelling community will like compact and handy models like mini umbrellas which will fit easily into any bag. Wooden hook handle umbrellas will make a great choice for a classic audience group.
Need more tips on custom umbrellas? Reach out to our team for inspiration