The Winning Traits of Custom Umbrellas
 Umbrellas may not be the first choice as promotional merchandise for most marketers due to the apparently high price.
However, when you need superior quality custom giveaways for special events like corporate gifts, milestone events you need gifts with a high perceived value like custom umbrellas.
If you are still wondering, here are a few winning traits that will make umbrellas a hot favorite of marketers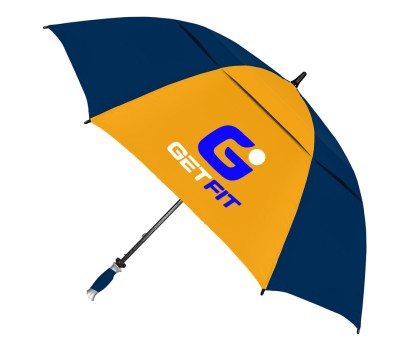 Fully customizable
Another reason brands favor investing in promotional umbrellas is that these can be customized as per the needs of the brand and the target audience's preference. Make the best use of the massive imprint space of umbrellas to highlight your logo , message and design.
Countless models
Umbrellas are available in various models. Apart from the classic favorites, you can even choose quirky models like flashlight umbrellas, inverted umbrellas or full color dye sublimated umbrellas among others. With such incredible customization options on offer, you can easily turn promotional umbrellas one of the best tools for brand marketing.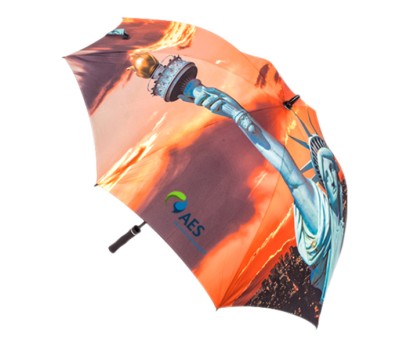 Functional and fashionable
Promotional umbrellas are sleek and stylish, which makes it a favorite accessory of the outdoorsy crowd. Gone are the days when umbrellas used to be plain and boring. These days you can choose from a wide range of designs to complement your branding theme. Logo umbrellas also stand out as fashion accessories that will grab the spotlight in photo shoots and other events.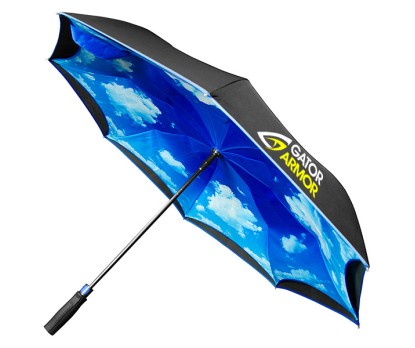 Versatile
Logo umbrellas make great corporate gifts and party favors alike. These will never look out of place during any event or promotional setting. So, no matter which types of event you are hosting or the audience type that you are catering to, custom umbrellas will make great choices.
Gifts with a high perceived value
Ordering custom umbrellas in bulk is cost-effective. So, if you have  a premium event coming up you can impress your audience by handing out superior quality handouts like umbrellas without breaking your budget. Marketers who may not have tried out umbrellas as their merchandise due to the apparent high sticker price will surely be surprised to note that ordering in bulk will help them to get umbrellas at a very budget rate. Thus investing in promotional umbrellas need not be bank breaking as most people think.
High utility
Another reason which has made promotional umbrellas an integral part of most marketing strategies is the high utility of umbrellas. Cash in on the incredible popularity enjoyed by custom umbrellas to raise brand awareness.
Are you planning to use custom umbrellas your marketing tools? Share your thoughts with us on our facebook page to join an interesting conversation.