Top Ideas To Use Custom Umbrellas in Marketing
Custom umbrellas are straightforward handouts with a purpose—these massive promo items will tell people about your message loud and clear- whether it is about special sales or awareness campaigns. But did you know that custom umbrellas can also serve so many other purposes that not many people may think about?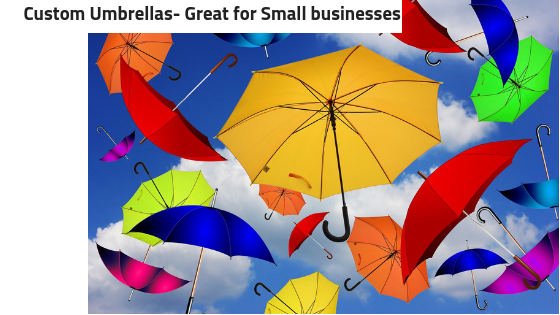 Logo umbrellas are available in various interesting models, attractive colors and innovative patterns. The massive canopy will serve as a great backdrop for your message. It is literally impossible to miss anything imprinted on custom umbrellas. You can make it as colorful and interesting as you wish by getting your artwork, puzzles, taglines or mascot imprinted on it. Out on the streets, these unique branded umbrellas will make heads turn and get people talk about your message and brand.
Whether it is golf umbrellas, inverted umbrellas, UV resistant umbrellas or transparent umbrellas, every model can be cleverly incorporated into your marketing theme to get the best results.
 Here are some innovative ways for businesses  to put to use custom umbrellas and get benefited.
 Useful as props and backdrops
Umbrellas make colorful and trendy props during photo op and stage presentation.  These can even be used as holiday décor items wedding stage enhancement and a lot more. Just get creative with your ideas to make use of umbrellas!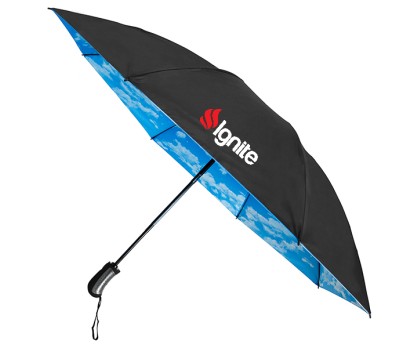 Effective branding for sales and campaigns
Customized umbrellas can be used effectively for sales and campaigns. Planning a yard sale or offering some great holiday discounts in your shop? Get your message across in style by getting it imprinted on custom umbrellas. These serve as a good advertising tool as well as mini-billboards for your brand.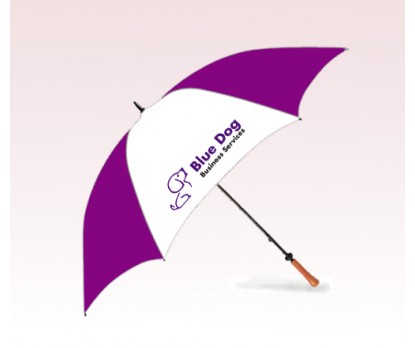 Awareness message
Nonprofits an community organizations depend on word of mouth publicity for donor support. Make your message well heard and well seen by customizing these colorful umbrellas with it. The best part is that umbrellas can be matched with any awareness campaign theme or color thanks to the incredible color choices that umbrellas offer. For instance, if you are into breast cancer awareness campaigns, choose pink colored umbrellas for instant recognition.
Street corner publicity
Pique quick interest in your sale and make people stop on their tracks by propping a few of these vibrantly colored market umbrellas. It is a great way to add a fairy tale charm to even a low key publicity.
Outdoor promotions
Whether it is outdoor trade shows, beach events or outdoor dining events,  patio umbrellas are the best way to spread the word and  drive up footfalls. It will help your booth stand out in crowded events  and help the attendees to spot your venue easily.
How do you plan to use custom umbrellas in your promotions? Share your thoughts with us on our facebook page.