Top Tips to Remember When Buying Corporate Golf Umbrellas
Golf is a sport that most Americans can relate to easily irrespective of the fact whether they play the game or not! One of the most popular sport events, golf still enjoys an iconic status in the country. Marketers reaching  out to the golf playing clientele can consider giveaways like custom golf umbrellas to engage them with your brand. Golfers in general are from a good socio-demographic with a generous amount of disposable income. Custom golf gifts will make a perfect way to impress them  while popularizing your brand,
Custom golf umbrellas make a classic gift choice to impress the golfers while getting your message into their hands.  These tips will help you to get it right.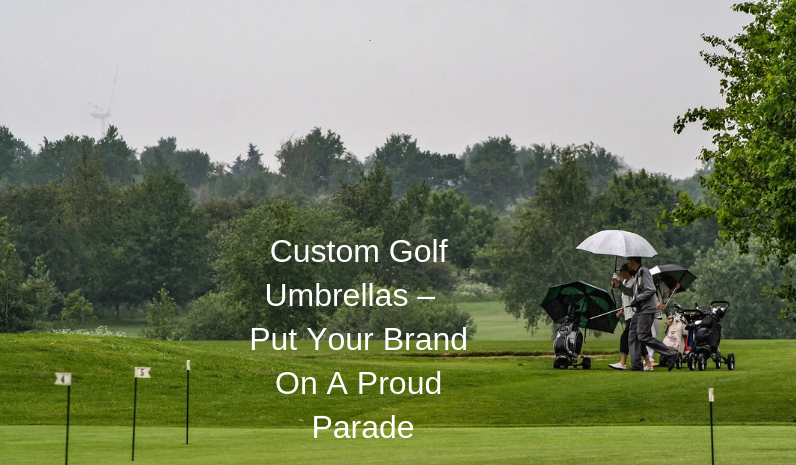 Choose fiber glass umbrellas
It is recommended to choose golf umbrellas with fiberglass shafts and ribs rather than steel. These models can withstand elements and wont bend or break easily in the wind- swept golf greens. Fiber glass is sturdy yet budget friendly So, it will make a perfect choice even for marketers with a modest budget on hand. Choose any model that will meet the requirements of your customers.
The idea is to provide  something they will remember you for. Golf umbrellas are well appreciated giveaways that will ensure consistent yet subtle branding. So, choose a strong and reliable golf umbrella will meet your promotional needs; and strike a perfect balance between quality and price.
Quality is the watch word
Make sure to consider the quality of the custom umbrellas; because your custom giveaways should be something your customers can relate with your brand.  Low quality models will leave a bad impression in their minds. Try to find a good quality umbrella that will match your budget; to take your branding efforts into the next high.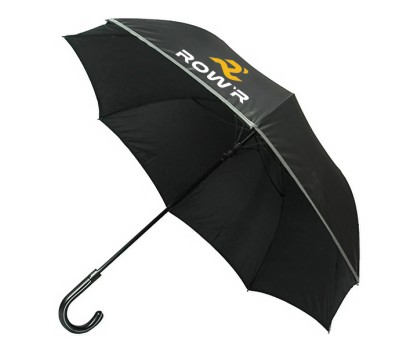 Antiwind golf umbrellas are a rage
Ideally the golf umbrella that you choose should have vented design that can withstand the wind and keep the umbrellas steady. An umbrella that flips in the wind is the last thing any golfer may want. Golf courses are generally pretty windy places. So, make sure to choose golf umbrellas with vented canopy that will let the air pass easily without letting it build up the pressure.
A broken umbrella will obviously leave your recipients embarrassed, which in turn means that your business has just lost a chance to make a meaningful connection with the prospects.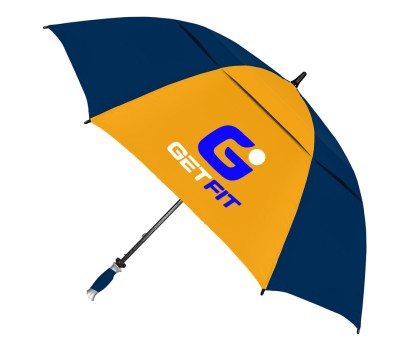 Limitless models
 Golf umbrellas are available in a wide range of models. So, it is easier for marketers to choose a model that will withstand the wind and keep your brand on proud display during the golf sessions and even beyond. Consider the design features like double canopy design  and reinforced ribs and frames of umbrellas that will increase their usability.
Choose unique models
Keep in mind that  your recipients are primarily golfers who may already have a golf umbrella. So choose a unique models and a trendy design to make your golf umbrella better than what they may have in hand.
Creative customization
Think of interesting taglines, golf jokes or something better to engage the audience with your message in a light hearted manner. Never stop with just your logo. Try to make your design  more exciting so that the custom golf umbrella  turns out to be a swag that is fit to be shown off.!No matter whether you wish to be creative or silly, the idea is to make the umbrella truly unique.
Did you find these tips useful? Share your feedback in the comments section.