Top Tips to Use Imprinted Umbrellas Effectively in Business Promotions
Rain or shine, everyone needs umbrellas to stay safe from weather elements and to accentuate their outdoor fashion. Umbrellas also make a smart way to stay anonymous for celebrities. On a bad weather day, umbrellas pop up everywhere, putting your brand on a grand display and that too at the plain eye sight of your audience. However, to make the best use of the promotional potential of custom umbrellas, marketers need to keep in mind these handy tips.
Size Matters                                                       
Choose Travel size umbrellas for average users as these are easy to carry and saves storage space. However, if you are catering to a specific niche of audience like the golfing community, you can consider unique models like golf umbrellas.  Plus these umbrellas are suited for 2 or more people, which will enhance its utility among family members or friends.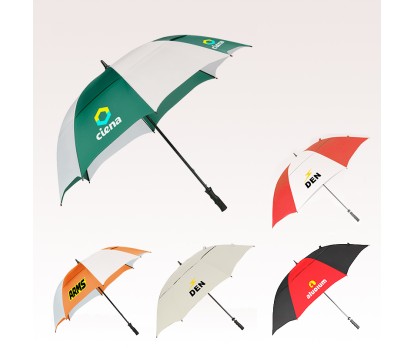 Compact umbrellas are safe investments
Compact folding umbrellas are popular budget friendly handouts as these are portable, convenient and stylish as well. Available in a wide range of  colors and patterns, these umbrellas are ideal size for people to carry in backpacks or handbags. Models like antiwind umbrellas that suit weather extremities will boost your brand visibility even in bad weather where outdoor publicity normally hits a road block!
Number of Branding Colors
One color imprint is by far the cheapest and most effective as it will draw easy attention of the audience to your logo without leaving them distracted with a multitude of colors. However, if you have a full-color logo, or a photographic-style design then a sublimation print will bring out the colors in its complete glory.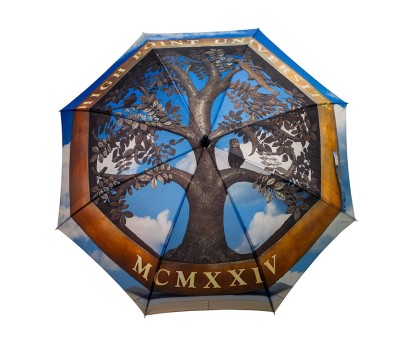 Number of Print Positions
You can choose to imprint your design on all panels, alternate panels or one panel as the case may be. If you fancy a bold brand display, you can make use of the whole panels for getting your message imprinted while one panel imprint is the subtlest way to get across your message.
If you are catering to a classic and conventional audience, it is recommended to keep the imprints to minimum to enhance the possibility of these umbrellas getting used. If you have a younger audience groups, you can make your logo umbrellas vibrantly colored without the risk of getting shunned by the recipients.
If you are still unsure of how to go about the task of selecting the right custom umbrella for your upcoming events, our sales team will be happy to guide you to get the best bulk promotional umbrellas of your own!