Umbrellas are the Talk of Any Event
Outdoor activities are fun and engaging. Here's when outdoor promotional items like umbrellas become the stars of the scene.
 These massive and colorful accessories of custom umbrellas will easily differentiate your brand from the market and enhance your client base in a subtle way. Still wondering how custom umbrellas can help you in your next brand campaign?
Here are some solid reasons that make umbrellas fail proof outdoor swag.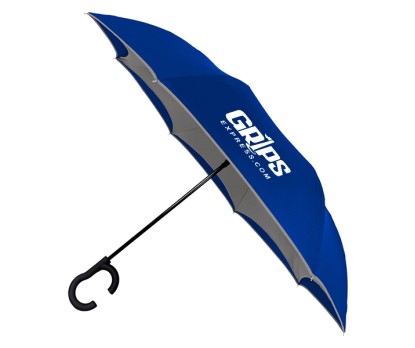 Durability
Made from superior material, umbrellas are designed to ensure a high level of durability, comfort and good stability. Choose from various canopy fabrics like pongee, nylon and polyester to match your needs. In addition, umbrellas are available with metal or fiber glass frames.
Great for Everything Outdoor
Umbrellas will tick the box of an ideal outdoor promotional product, that is simply great for game days, camping holidays, concerts and so much more. Umbrellas are something your targeted audience of all ages may need. It offers comfort and convenience simultaneously, by keeping the recipients safe from elements and enhancing their outdoor style.
Lightning resistant and light weight models like golf umbrellas are not just popular among the golfing community but also among college students and high fashion street audience. Inverted umbrellas that close inside out, is another innovative model that will keep rain water away from the body of the users.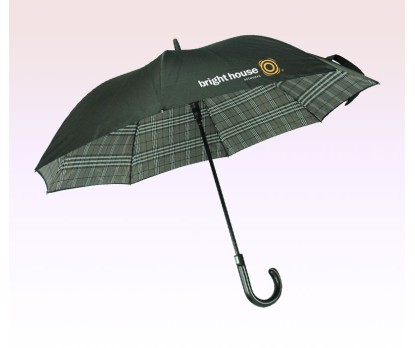 Versatile
Umbrellas will complement every promotional plan of marketers. Whether they wish to use it as awareness giveaways, fund raising items, store promotional swag or referral gifts, umbrellas will never look out of place.
Value added gifts
 Not all gifts are for everyone. If you have a high end clientele that deserves a little something extra, you need handouts with a high perceived value like umbrellas. Elegant and well retained, umbrellas will leave a lasting impression in the minds of your audience for a long time.
Umbrellas have the Highest retention
Among promotional giveaways, custom umbrellas have the highest retention of 14 months. Just think of the impressions that your brand will make during this impressive tenure. Repetitive impressions are what make brands popular. So, when you have impressive handouts like umbrellas you are rest assured that your brand  popularity hits a new high.
Visibility
Anything printed on custom umbrellas will remain in plain sight of the audience – that too at eye level.  Thus your logo will get the undivided attention of the audience without being intrusive.  Make sure to customize umbrellas with interesting designs and artwork to make it stand out and grab easy attention of the audience.
Have a better idea to use custom umbrellas as promotional swag? Share your ideas with us on our facebook page.