Enhance Outdoor Publicity with Umbrellas
Take your outdoor branding to a new level with these colorful custom umbrellas!
In addition, umbrellas are available in various shapes, colors and price rates. Aside from being functional they are decorative as well. Ideal to use as display and marketing gifts, umbrellas will literally take your outdoor marketing to the next level.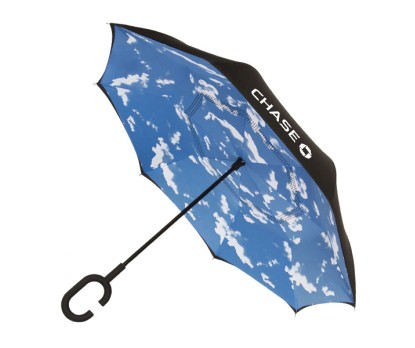 Fun to customize
Probably what makes custom umbrellas a marketer's delight is the incredible customization options these offer. So, make use of the generous imprint space to add your logo and message the way you wish. Whether it is just one print or a full print, umbrellas will let you to be as creative as you like! It also comes in a range of colors, so you can pick a shade that suits your brand theme or choose clear canopy models for an enigmatic feel.
Brand Activation
The outdoor nature of umbrellas makes it a branding wizard that will make your logo stand out in the competition. whether it's for festivals, camping or sports, umbrellas come handy everywhere. Useful for everyone including adults and children, umbrellas will take your brand into a wider audience at one time investment. Reusable and durable umbrellas travel easily with the recipients thereby clocking consistent impressions on the go.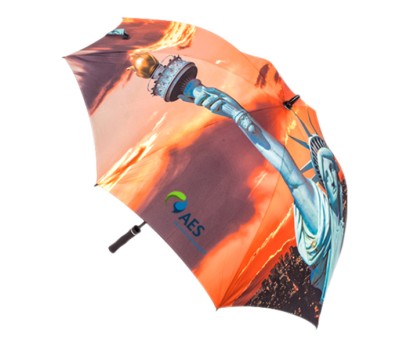 Versatile
Umbrellas can be used to promote any business niche. However, it is especially suited for campsites, resorts, travel agencies and related niches. This high utility promotional product will definitely be effective for your brand and boost sales.
Utility
Umbrellas are something everyone needs at home, office or on the go. It is also useful during events and weekends away. They are of high use and a necessity when camping. Thus , umbrellas make a great promotional product that enjoys a large client base.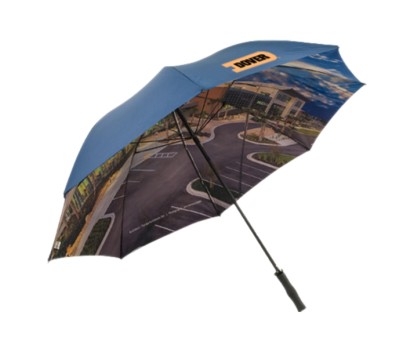 Quality
Umbrellas are of high quality and value, which makes it perfect for outdoor activities and events. The incredible functionality of the product will ensure a positive brand association. In addition, umbrellas are available in various interesting models like inverted umbrellas, hands- free umbrellas and more.
Brand Awareness
As umbrellas tick the boxes of a perfect outdoor promotional swag, your brand name will be advertised to increase brand recognition and recall. You can add designs to display the brand's identity on a number of available surfaces of custom umbrellas.
Outdoor marketing is always a great way to draw attention in, especially because umbrellas will be used for convenience and personal trips. Thus , companies that wish to create promotional products representing their brands will find custom umbrellas a perfect choice.
How do you wish to use customized umbrellas? Share your ideas with us on our facebook page.